The market has noticed an increase in eCommerce businesses in the past few years. Consumers now find it easier to shop from the comfort of their homes instead of spending extra time and money to go to a physical store. Consequently, with the increasing number of online shops comes a growing demand for online marketing.
Digital marketing is now essential to any enterprise marketing strategy, including e-commerce businesses. As an owner of an online shop, if your e-commerce marketing strategy doesn't include setting up your digital presence, it's about time you start.
Digital e-commerce marketing comes in many forms, including social media, content, email, and SMS marketing. Each form serves a specific purpose for your overall online marketing strategy.
Email marketing is the digital marketing pioneer; it's been around for decades. It has proven more effective for e-commerce businesses than other marketing channels. In this article, we'll discuss why you should focus your time and budget on email marketing for your e-commerce business.
Understanding the eCommerce Business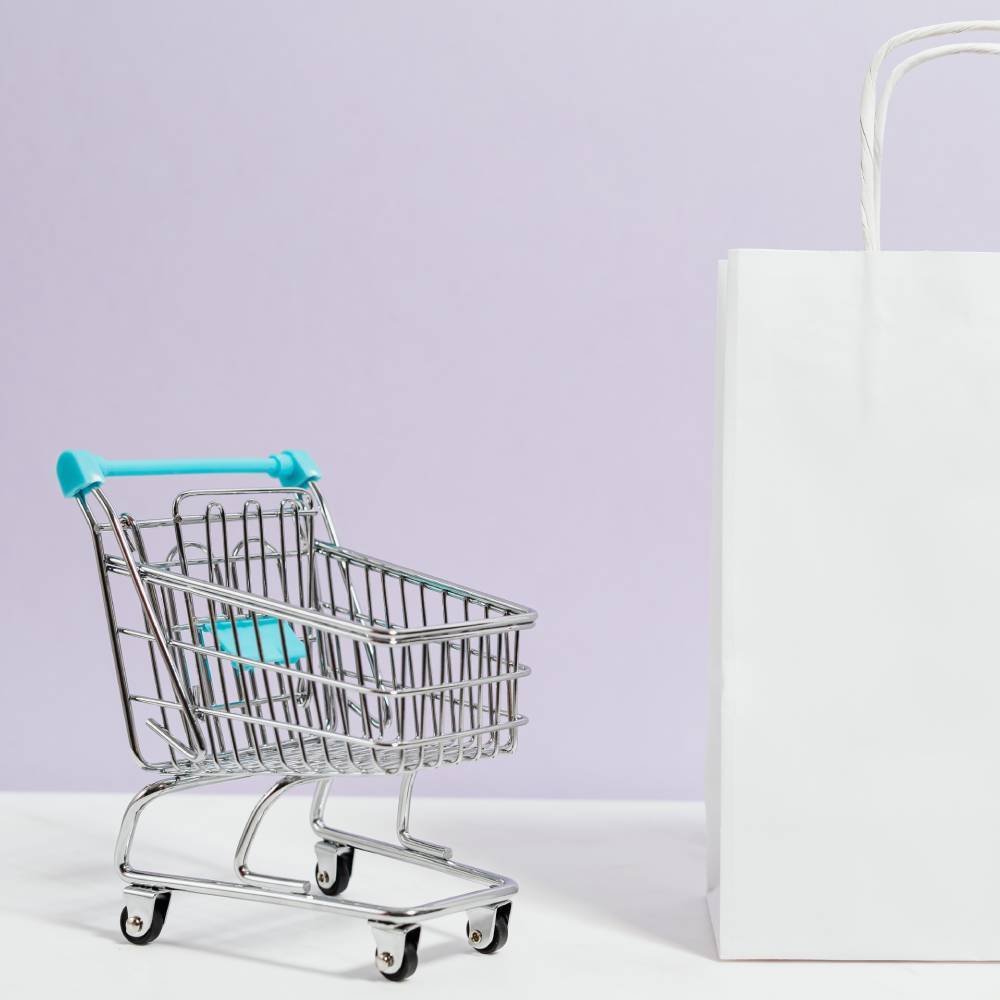 In the age of digital transformation, the way we shop and do business has undergone a radical shift. While far from extinct, traditional brick-and-mortar stores are increasingly sharing the stage with their digital counterparts. This monumental change in consumer behavior has given rise to what we now know as eCommerce, short for electronic commerce. But what exactly is eCommerce, and why has it become such a formidable force in business?
eCommerce refers to the selling and buying products and services over the Internet. It encompasses a broad spectrum of online transactions, from consumers purchasing clothing from an online retailer to a business procuring raw materials from an online wholesale supplier. Any commercial transaction conducted electronically falls under the umbrella of eCommerce.
The Many Facets of eCommerce
eCommerce isn't a one-size-fits-all concept but a multifaceted landscape with various models and approaches. Let's explore some of the common forms of eCommerce:
Business-to-Consumer (B2C)
It is the most familiar model to consumers. It involves online retailers selling products directly to individual shoppers. Think of your favorite clothing store's website or the giant marketplace where you buy electronics.
Business-to-Business (B2B)
In the B2B eCommerce model, businesses sell their products or services to other businesses. It can range from software companies providing SaaS solutions to manufacturers sourcing materials from suppliers.
Consumer-to-Consumer (C2C)
C2C eCommerce platforms facilitate transactions between individual consumers. Online marketplaces like eBay or classified website ads are prime examples of this model.
Consumer-to-Business (C2B)
In a reversal of the traditional model, consumers offer products or services to businesses. Influencer marketing and freelance platforms are examples of C2B eCommerce.
Mobile Commerce (M-commerce)
With the ubiquity of smartphones, many eCommerce transactions now occur on mobile devices through dedicated apps or mobile-responsive websites.
What is Email Marketing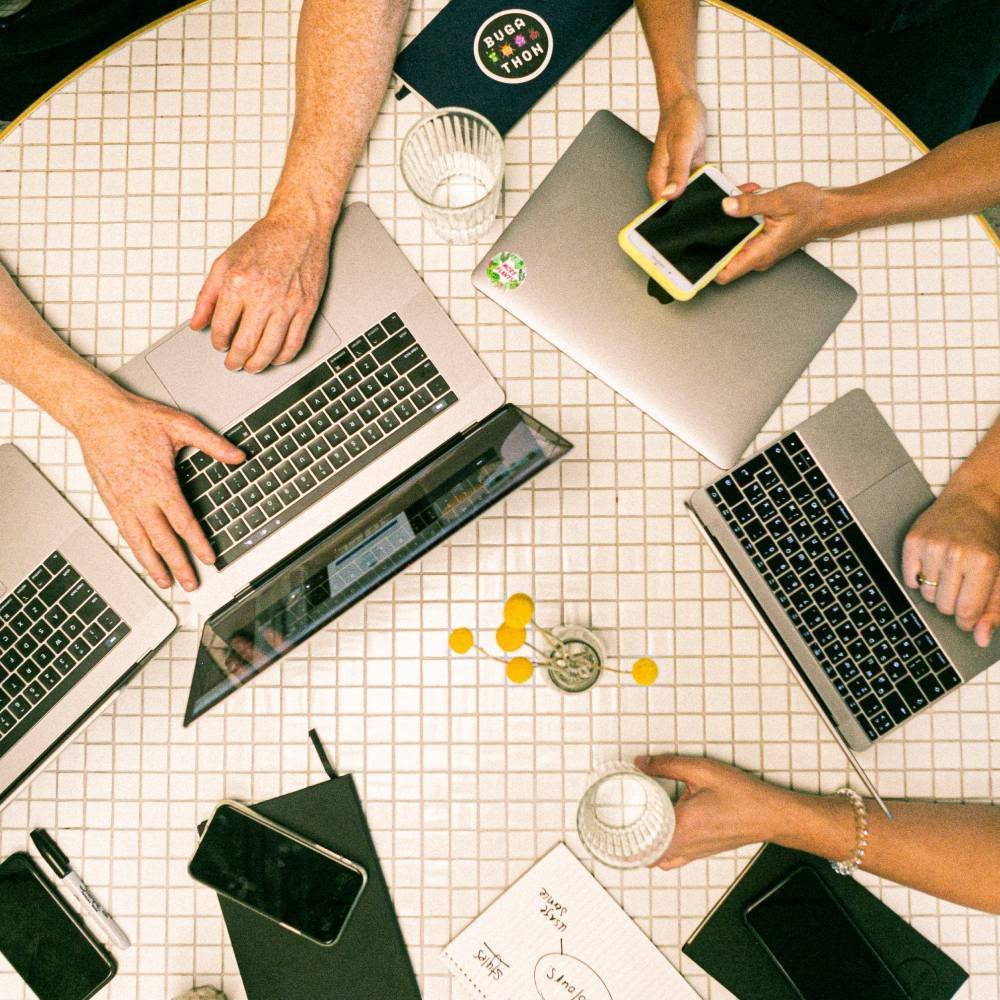 Email marketing is a targeted form of communication that involves sending messages, usually emails, to a group of people with a shared interest, such as customers, subscribers, or potential clients. These messages vary widely in content and purpose, from promotional offers and newsletters to event invitations and product updates.
How Can I Utilize Email Marketing to Expand My Ecommerce Business?
Email marketing continues to be an effective tool for achieving these goals.
We'll explore ten actionable strategies that can propel your online store.
Create a welcome email series.
Craft a well-designed and engaging series of emails to greet new subscribers. Use this opportunity to introduce your brand, showcase your product range, and entice recipients with exclusive offers or discounts.
Practice email segmentation.
Segment your email list based on browsing behavior, purchase history, and demographics. Tailoring your messages to specific segments ensures that your emails are relevant and resonant with each recipient, increasing the likelihood of conversions.
Reward loyal customers.
Implement a customer loyalty program that rewards frequent shoppers with special discounts, early access to sales, or exclusive product previews. Sending personalized thank-you emails with loyalty rewards can go a long way in nurturing customer retention.
Use a well-designed and responsive email.
Your emails should look professional, load quickly, and render well on various tools and email clients. Aesthetic design enhances brand credibility and ensures your messages are accessible to all.
Split-test your email marketing campaigns.
Experiment with different email contents, subject lines, and send times through A/B testing. Analyze the results to refine your approach and consistently improve your campaign performance.
Send an abandoned cart email series.
Combat it with a well-timed series of emails. Remind customers of their abandoned items, offer incentives to complete the purchase, and address any concerns or objections they may have.
Send back-in-stock & new collection alert emails.
Notify your subscribers when popular items are back in stock or when you introduce new collections. These emails create anticipation and can drive immediate sales from interested customers.
Take advantage of seasonal promotions.
Holidays, seasons, and special occasions provide excellent opportunities for themed email marketing campaigns. Write compelling messages and offers tailored to the season to tap into the heightened consumer interest.
Track your results and statistics.
Regularly monitor vital metrics such as open rates, click-through rates, conversion rates, and revenue resulting from email campaigns. Use this data to make informed decisions and optimize your strategies.
Set up automated workflows for tasks like welcoming new subscribers, sending order confirmations, and re-engaging dormant customers. It ensures timely and consistent communication with minimal manual effort.
Social Media Marketing vs. Email Marketing
Social media marketing has been on the rise for the past few years. That's because social media allows you to easily and quickly reach your audience—sometimes, you might go viral.
Most marketers use social media, email, and SMS to promote their business. Both have proven effective, and you could get great results using either one—but which one is better overall?
What Kind of ROI Should You Expect?
Every email marketing agency needs to see positive ROI for its digital marketing campaigns. While exact results differ based on industry, email marketing has proven to deliver better results than social media marketing. 
Studies have proven the following statistics:
1) The average open rate of emails is between 15-25%
2) The average click-through rate is 2.5%
3) The average click-to-open rate is between 20-30%
Compared to email open rates, Facebook can deliver a click-through rate of 0.07%. This significant difference is because email subscribers already know your brand and have been given your permission to contact them when they opted into your newsletter. Regarding ROI, email marketing generates $38 for every $1 spent. That's a 3800% ROI, unlike social media's estimated average ROI of 28%.
How Many People Can You Reach?
To get your brand's message out to as many people as possible, you first need to compare the user base of each channel. Since email has been around for much longer than social media, it has a more extensive user base of 4.1 billion users worldwide. On the other hand, Facebook, considered one of the most popular social media channels, has roughly 2.9 billion users.
When comparing organic reach between social media platforms and email marketing, studies have found that email tends to have a much greater organic space than social media. It is harder to reach people on social media due to the algorithms of all social media platforms.
Because of the algorithms, social media users don't see every single post, pin, or tweet from the accounts or pages they're following, including your business's page. Only 5.2% of your fan base will organically see anything you post. Meanwhile, every email you send will reach everyone on your email list.
Another reason for email marketing's higher organic reach is that people check their emails frequently, sometimes even before they check their social media accounts. Statistics state that 9 out of 10 email users check their inbox at least once daily. With numbers like that, your subscribers will see your marketing emails.
Maintaining a Constant Digital Marketing Channel
Social media marketing covers many channels, including Google, Facebook, Twitter, Instagram, Snapchat, TikTok, and Pinterest. Depending on your industry, your business must be present on at least 4 of these platforms to reach your targeted audience.
Moderating your business's different platforms will cost you time and money. In addition to your efforts to negotiate your social media platforms, you'll need to keep up with the algorithm changes to reach as many users as possible.
Email marketing saves you all this hassle. You'll have one constant digital marketing channel that you are sure will deliver your brand's message, and you'll spend much less time and money maintaining your email marketing strategy. 
How Will Your Marketing Be Received?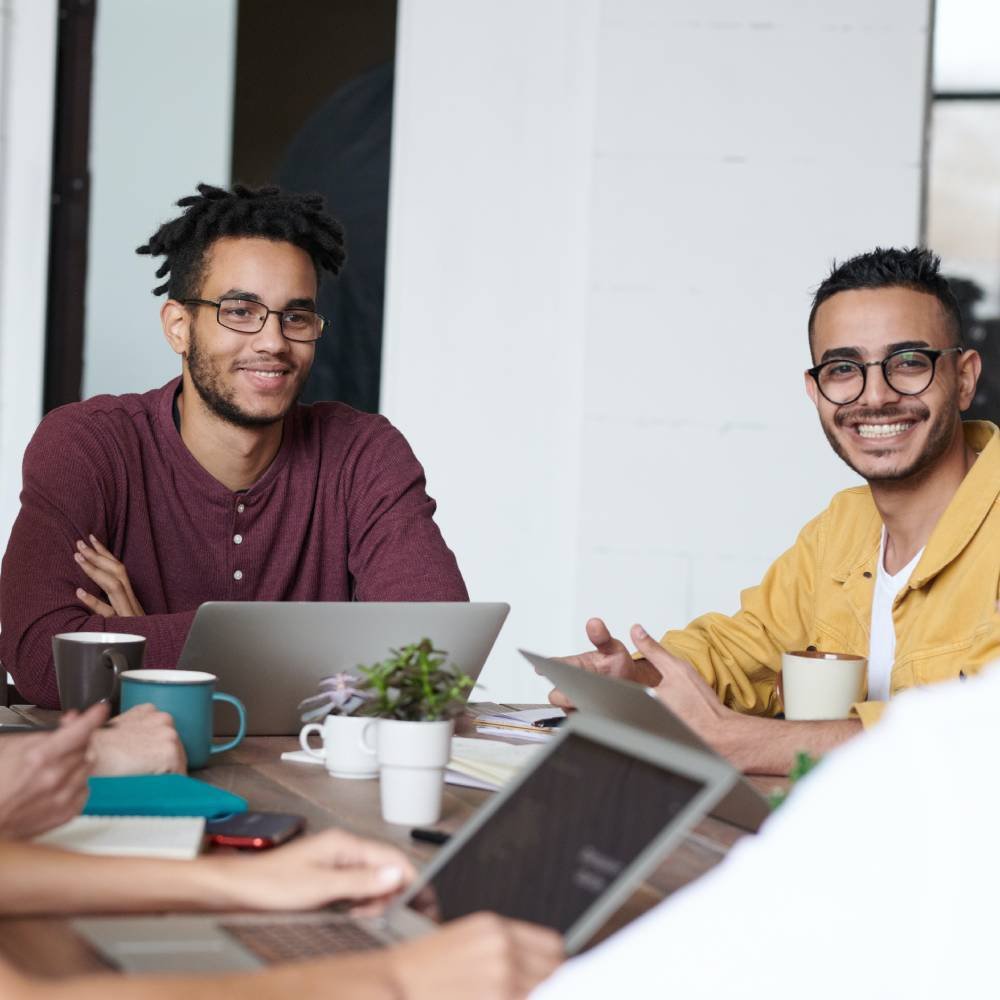 Generally, social media is perceived as a channel for pleasure, whereas email is for business. Based on this distinction, email has a significant edge in internet marketing. Your readers will open their inboxes with an active subconscious ready to take action. Meanwhile, when the same reader scrolls through their newsfeed, they do so with a passive mindset. They're checking social media to take a break, not to make decisions.
Experts recommend you use your social media platforms to link up with your audience and build customer loyalty rather than push your product or service. Your social media posts may get many vanity likes and shares, but these engagements won't necessarily boost your conversion rate.
Meanwhile, email is better for marketing your business since everyone on your email list has already opted in and given you consent to receive your promotions. Your subscribers will generally be more receptive to marketing content from the brands they trust through their inbox rather than on their news feed.
eCommerce Email Marketing Best Practices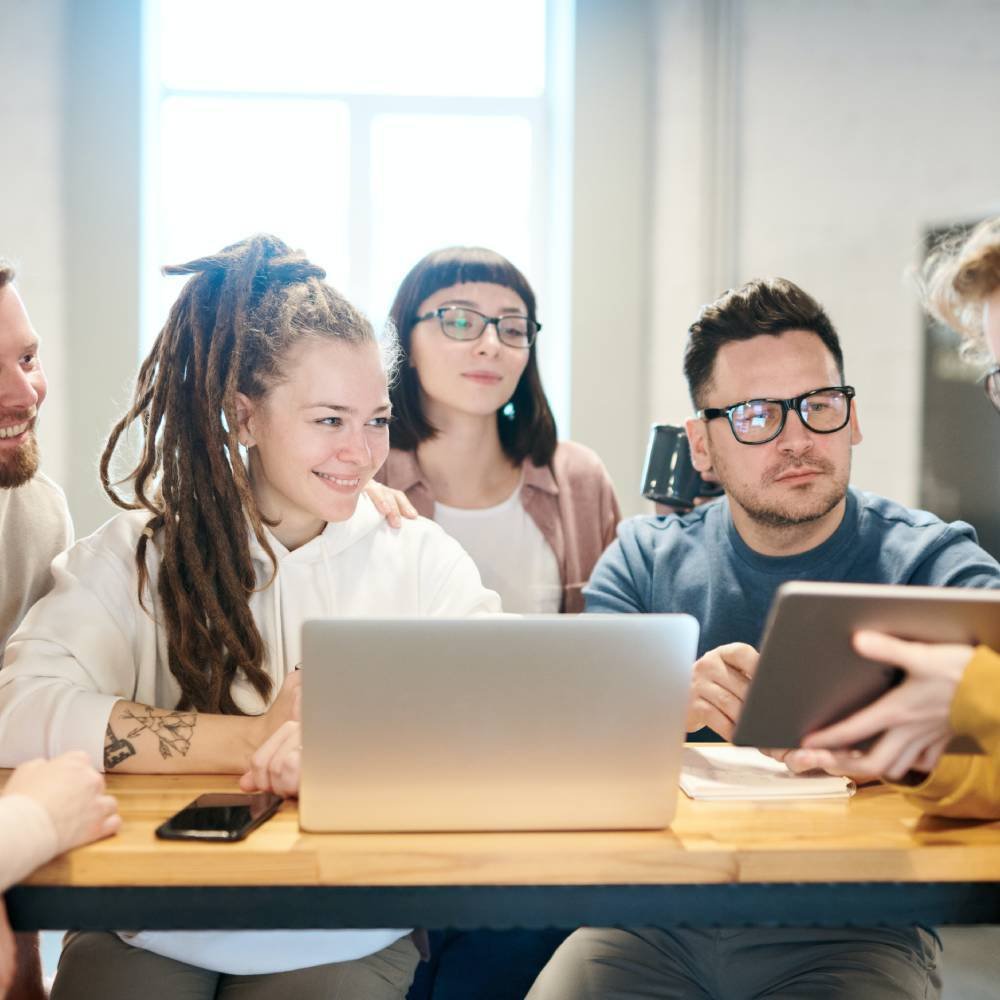 Now that we've covered the differences between email marketing and social media marketing, we'll discuss how to get the most out of your email marketing campaigns and increase your ROI.
Utilize responsive email templates and eye-catching designs.
It's easy to customize your emails to match the branding of your business and shape them however you want. To give your subscribers a better and easier experience while reading your emails, optimize your emails to be compatible with any device and include a visible link with your CTA to help your readers take action.
Run A/B testing to know your customers better.
If you need help deciding between two marketing strategies and you're wondering which one will work best with your audience, A/B testing helps you discover your clients' needs. You'll be able to try both strategies simultaneously and get statistics to help you determine which method worked best with your audience.
That way, you'll be able to provide your audience with an email campaign that resonates with them, and you'll make your email campaign more effective and sales-driven.
Send devoted customers additional discount emails.
If there's one thing in common between your customers, they all love getting discounts, especially when these discounts are exclusively for them. One of the best email marketing strategies for e-commerce businesses is sending exclusive offers and discounts to their loyal customers.
It's a great way to nurture loyal customers, build your brand image, and reinforce brand loyalty. The more your customers feel special, the more they'll be attached to your brand.
Always notify your consumers about forthcoming sales.
To make your customers feel special, notify them of your seasonal holiday-themed deals and hot discount offers before everyone else. Give your loyal customers a headstart, entice them to visit your website, and land the hot deals before others.
Send behavioral emails
To offer a personalized experience for your subscribers, you'll need to communicate with them through emails that are relevant to each individual. Behavioral emails are for the person's actions. These emails include:
Order confirmation emails: for when your customers complete a purchase.
Abandoned shopping cart emails: for customers who leave their shopping cart behind.
Shipment status emails: to update your customers on the whereabouts of their orders.
Feedback request emails: to get your customers' feedback and learn how to optimize their shopping experience.
Implement a referral program.
Customers who are satisfied with their experience with your brand will likely recommend your brand to others. A referral program comes in. Referral programs are beneficial for both you and your clients. It's useful for your clients because they could get special discounts or extra store credit when they recommend their peers.
As for your business, you'll cultivate a loyal relationship with your existing consumers and attract new prospects who have complete faith in the recommendations of their peers. Referral programs are an excellent method of brand promotion and lead generation.
Top Email Marketing Strategies to Boost Sales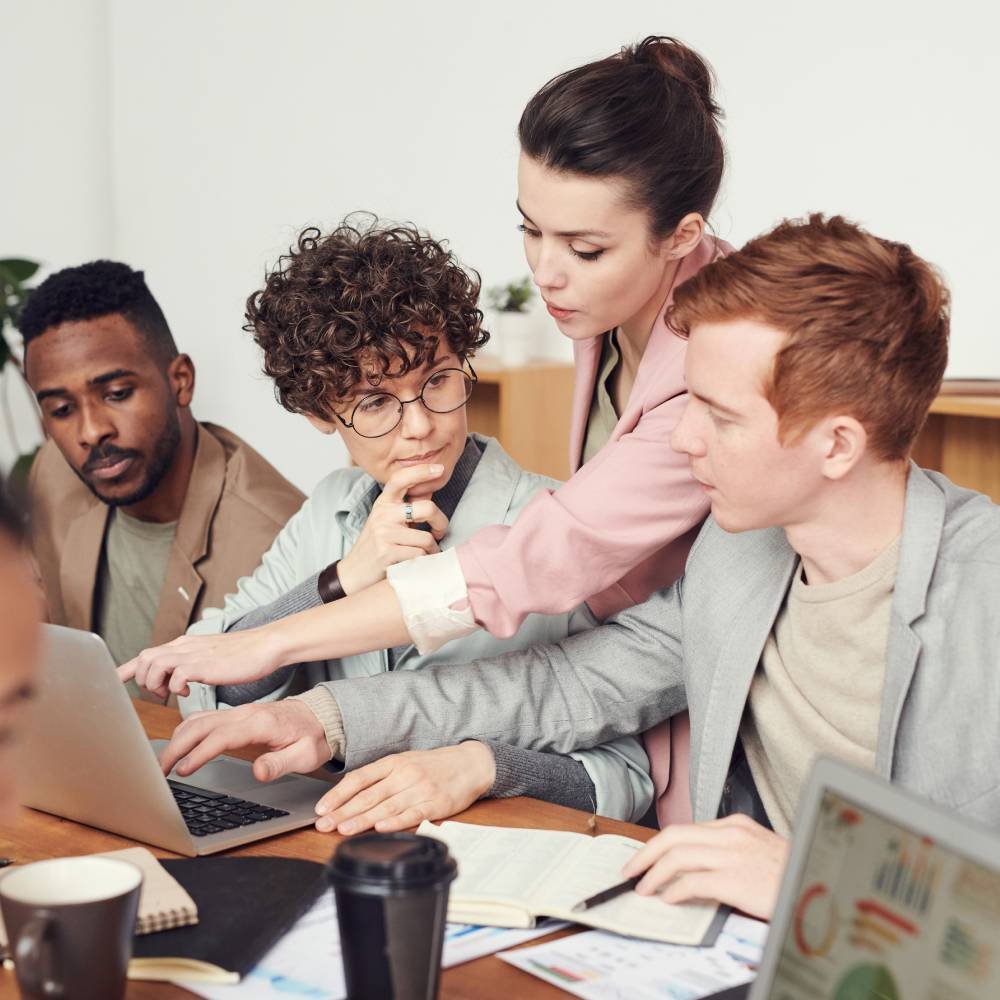 Get ready to discover the keys to boosting your sales and nurturing customer relationships through the power of email.
User onboarding
Once your customers subscribe to your email marketing service, send them a welcome email to create a positive first impression. You could also encourage your new subscribers to make their first purchase by offering them a unique one-time-only discount.
An onboarding or welcome email sequence usually comes in 2-3 emails to smoothly introduce the newcomers to your brand. Depending on your business, these sequences can include a welcome video from the brand's CEO, a short checklist of the following steps they'll need to take, or a how-to guide for your product or service.
Lead nurturing
You've worked hard and spent money to generate leads, so you must make an effort to nurture your hot leads into loyal clients. A guaranteed way of doing this is by providing them with educational content that matches your brand and your products during their entire lifecycle with the brand.
As part of nurturing leads, you'll need to figure out why leads go cold and drop off your list so you can prevent that from happening frequently. Support your customers with what they need when they need it.
Mailing list segmentation
Segmenting your users based on their demographics or their position in your funnel is an essential email marketing strategy. This strategy helps you provide your leads and customers with a personalized approach. After segmenting your clients according to their needs and preferences, you can connect with them through emails that are appropriate for each group of clients.
Re-engaging passive users
You can re-engage passive users by sending them reactivation emails. This email marketing strategy is when clients lose interest in your services or products.
Reactivation emails will bring your consumers' attention back to you and invite them to visit your website to check out your newly introduced products or seasonal sales. If your reactivation email failed to grab their attention, you could ask them if they're still interested in receiving your promotional emails. If not, give them the option to unsubscribe at any time.
Cross-selling
To increase your customer's average order value, AOV for short, you can offer products that complement their order or that other customers usually buy with their order. This strategy is called Cross-selling, and it's very effective to make your customer buy more items.
Upselling
Upselling is when you offer new or advanced, pricier options after your clients place an order. When you send upselling emails to your customers, highlight the value they'll get after purchasing the refined products. They'll buy it if they're convinced they really need it.
How to Take Your Ecommerce Marketing to the Next Level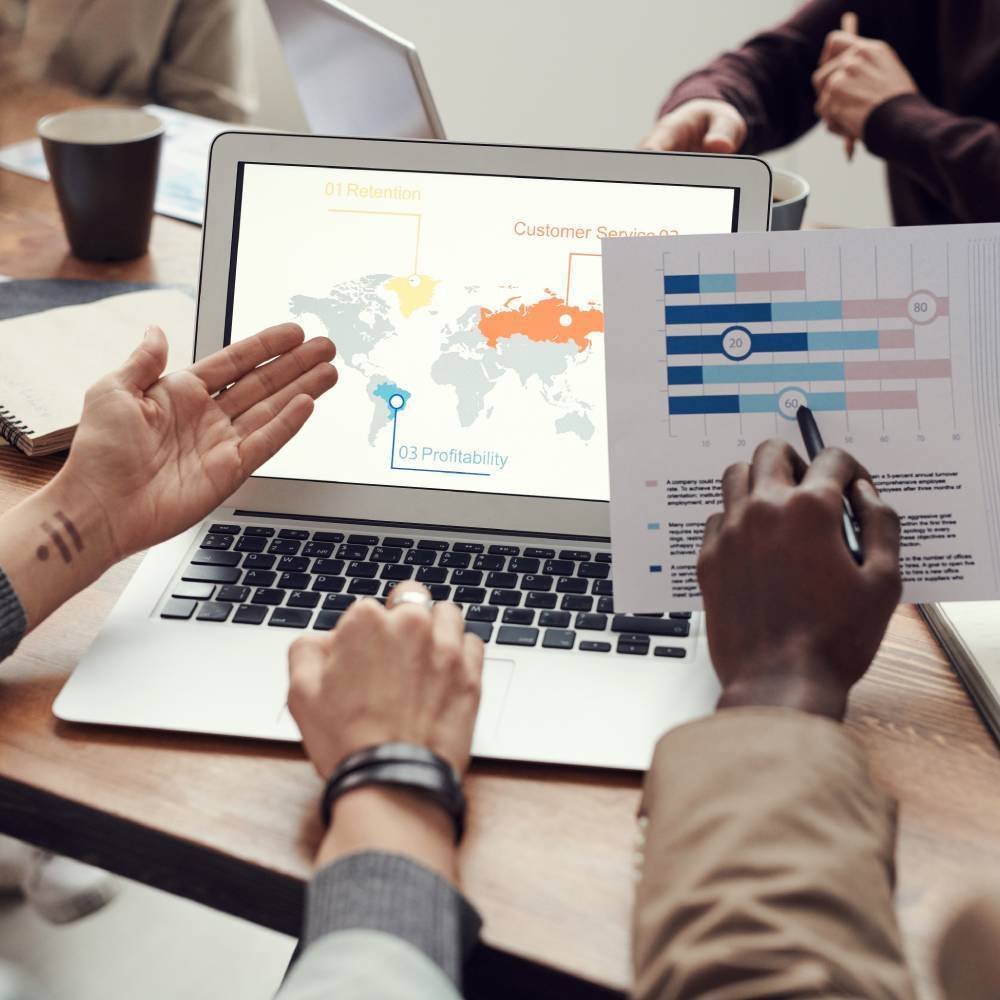 Optimize your email marketing campaign by using an email marketing tool. You'll be able to design professional emails to make them match your branding easily, or you could customize pre-designed templates that suit your email's purpose.
You'll also be able to get detailed analysis on the productiveness of your email marketing campaign, monitor your subscribers' behavior, run A/B tests and track their results, and send automated triggered emails to quickly answer frequently asked questions and boost the process.
Consider Looking for an Email Marketing Company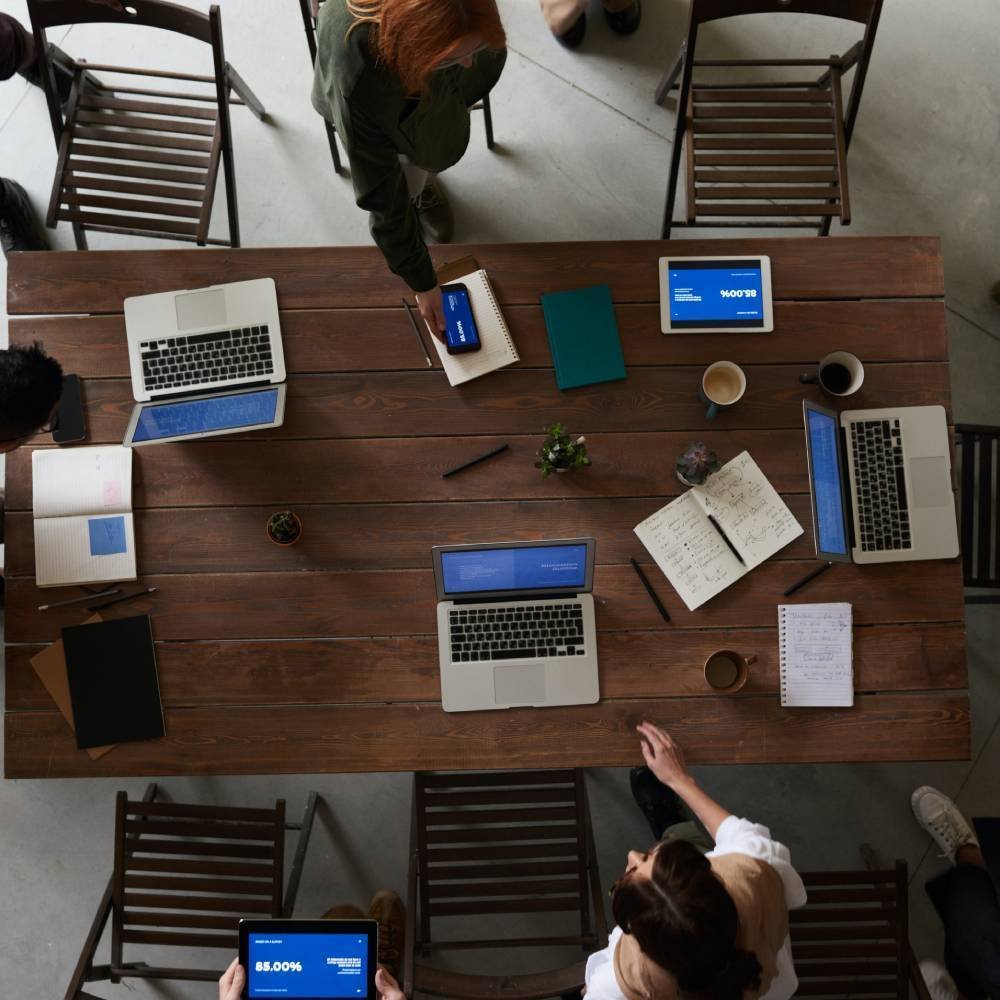 These specialized firms bring experience, industry insights, and dedicated resources, ensuring that your email marketing efforts yield optimal results.
Finding the Best Email Marketing Agencies
When searching for email marketing companies, it's essential to consider your specific needs and goals. Look for agencies that offer various services, including email marketing, automation, analytics, and campaign management. Here are some keywords to help you in your search:
Best Email Marketing Agencies: Search for the best email marketing agencies in your industry or region. Check online reviews and case studies to gauge their reputation and track record.
Full Service Digital Marketing: If you seek comprehensive digital marketing services beyond email marketing, consider full-service digital marketing agencies. They can provide a holistic approach to your online marketing efforts, integrating email marketing seamlessly into your overall strategy.
Top Email Marketing Agencies: Explore top-ranked email marketing agencies known for their excellence and innovation. These agencies often have a proven track record of delivering client results.
Seek a Digital Marketing Agency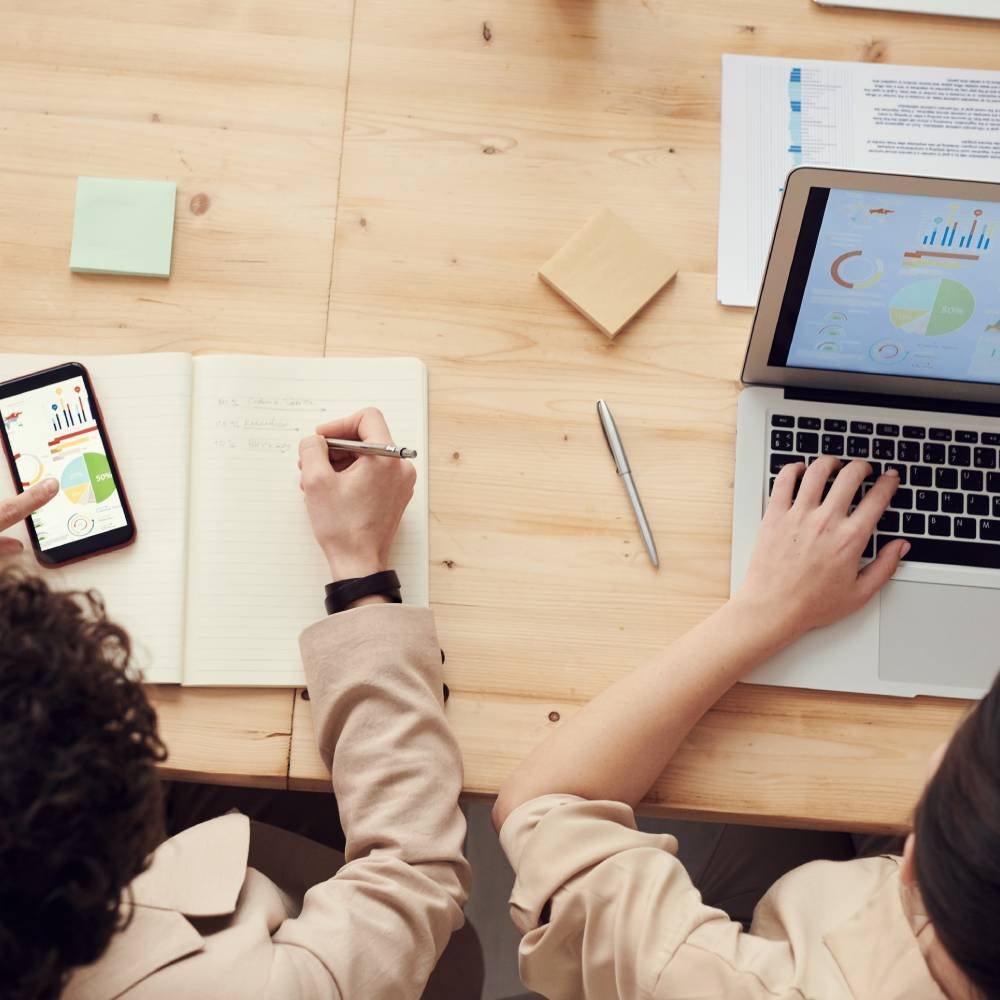 In addition to considering specialized email marketing agencies, another option is to seek a reputable digital marketing agency. These agencies offer email marketing and other digital marketing services.
Why Choose a Digital Marketing Agency?
Comprehensive Solutions
Digital marketing agencies provide a one-stop shop for all your online marketing needs. They can integrate email marketing seamlessly with other SEO, social media marketing, and pay-per-click advertising strategies.
Strategic Coordination
Working with a digital marketing agency secures your online marketing channels and aligns with your business goals and brand identity. This coordinated approach can enhance the effectiveness of your email marketing campaigns.
Scalability
As your business grows, a digital marketing agency can adapt and scale your email marketing efforts accordingly. They have the flexibility to accommodate changing needs and expanding target audiences.
FAQs
Which Ecommerce email marketing platform is best?
Your business needs, and site development and graphic design skills determine the ideal email marketing platform. Based on that information, you can choose the best email marketing platform for you and your business.
Is email marketing good for eCommerce?
Email marketing is a phenomenal tool for any eCommerce brand to promote the brand and connect with its customers. Without an email marketing strategy, it becomes difficult and expensive for e-commerce businesses to build meaningful relationships with customers—the kind of relationship you need to grow into a successful online store.
What is digital eCommerce marketing?
Digital eCommerce marketing is promoting products of an online store to drive top-of-funnel traffic and convert potential leads into sales and customers.
What does an eCommerce email marketing agency do?
An e-commerce email marketing agency specializes in developing unique email solutions for their clients. These agencies offer different skills in emailing to build, launch, and manage the email strategy of their clients.
What's the expected ROI from email marketing?
Email marketing generates an average ROI of $45 for every $1 spent on eCommerce marketing campaigns.
How does one select an email marketing firm?
Step 1: Check their prices and email tools. It would help if you ensured that working with this email marketing agency won't hurt your budget and that they use email tools that suit your business needs.
Step 2: Check their portfolio and company values. Their portfolio will give you an idea of the work you'd expect from them, and their values will give you an idea of your experience with the agency.
Step 3: Research their team and discuss their additional services to know how to get the most out of their marketing services.
Is email marketing still effective?
Email marketing has been around for decades and is still going strong. Email marketing will be very effective as long as people are still using their emails.
What is full-service email marketing?
A full-service email marketing agency helps segment your contacts, send targeted messages, and automate your email campaigns so you can get the maximum benefits out of their email marketing service.
On average, if a mid-sized eCommerce business manages its campaigns by itself, it can expect to spend anywhere between $9 – $1,000 per month on email marketing, depending on the platform they use and the number of subscribers on their email list. If that business works with a creative agency that helps manage its email strategies, it can expect to spend $300 – $500 monthly.
What is the 80/20 rule when it comes to email marketing?
The 80/20 rule of email marketing states that 80% of your clicks will come from 20% of your emails. When seeking new subscribers, you need to know which ones will fall into the 20%.
What is the most essential part of building email campaigns?
The quality assurance process is the most crucial part of building any email campaign. Once you send an email, you can always keep everything about it. So, to prevent any disastrous mistakes, create a pre-send checklist and have someone proofread the content other than the person who wrote it. That way, you'll get a fresh perspective on your content before sending it out.
How to test and optimize email campaigns
1) Ask a question – What is one thing you want to improve in your email marketing campaign? 
2) Create a plan – How can you improve that one thing? 
3) Test the plan – Try your new and old plans.
4) Analyze and document the results — Did your new plan get better results? If not, learn from the mistakes and repeat the process until you see the desired improvement in your marketing campaigns.
Why is email personalization important?
Although personalization takes more time and effort, it can significantly boost your email ROI. Readers like to feel connected to the brand they shop from.
The more personalized your emails are, the more unique and connected your subscribers will feel, and the more they'll engage with your emails.
How do we measure the success of an email campaign?
Important metrics differ from one brand to another. Based on the goals you've set for your primary strategy, you can determine the most critical standards you need to measure to determine the success of your email campaign.
Just remember to analyze a series of consistent metrics, not just one. Looking at multiple metrics will give you a better picture of the campaign's performance.
How do we segment customers?
Segmenting your customers into many small lists may initially seem intriguing, but this will only overwhelm you. You'll end up managing too many campaigns that have little impact.
Instead of dividing your customers into many small lists, start with just one segment based on demographics or behavioral data. After choosing your segment, create your campaigns based on that segment and improve it gradually as you go.