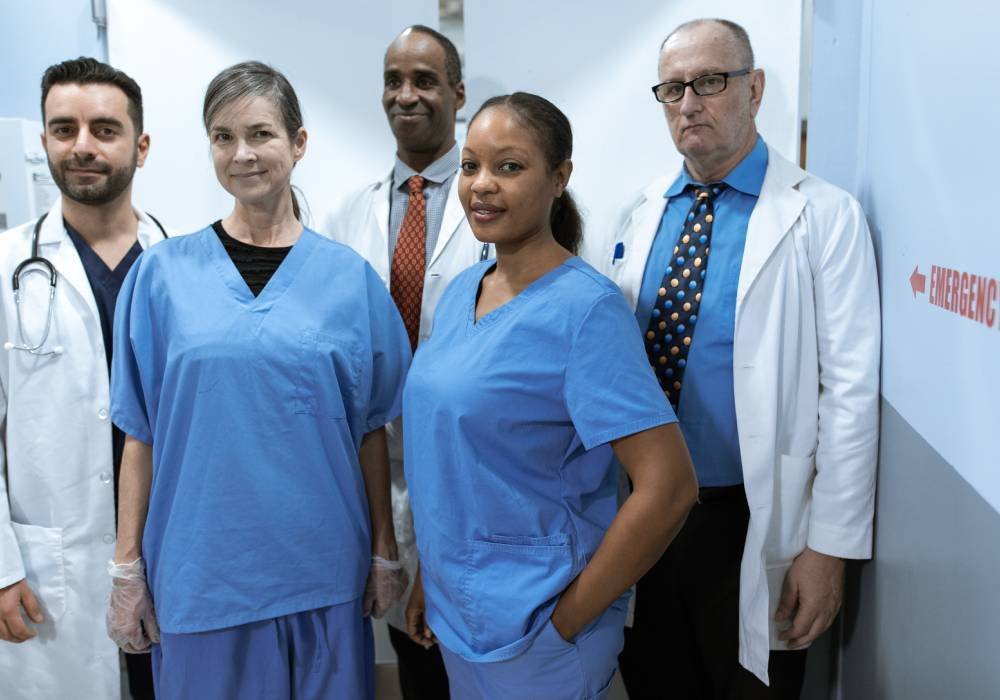 We deliver tailored email marketing solutions designed exclusively for doctors and healthcare professionals.
With an intricate understanding of the unique challenges and opportunities within the medical field, we are here to assist you in building stronger patient relationships, sharing essential medical information, and optimizing your digital presence.
Discover how Mvizz can revolutionize your approach to email marketing in the medical profession.
Benefits of using Email Marketing for Doctors
Email marketing for doctors provides numerous advantages:
Appointment Reminders: Send automated appointment reminders to patients, including date, time, and location information, decreasing no-show rates and maximizing scheduling efficiency.
Health Tips and Newsletters: Provide regular health tips, medical updates, and wellness advice via email newsletters to keep patients informed and engaged.
Follow-Up Care: After patient visits or procedures, send follow-up emails to check their well-being, provide post-care instructions, and collect feedback on their experience.
Promotion of Specialized Services: Notify patients about specialized services, such as flu injections during flu season, vaccination clinics, or wellness checkups based on their medical history.
Medication and Prescription Reminders: Doctors can enhance patient care by reminding patients about taking medication to specific treatment plans, promoting improved health outcomes.
Health Awareness Campaigns: Create email campaigns for health awareness months or pertinent health issues (such as Heart Health Month), providing information, screenings, and prevention advice.
Doctor Profiles and Expertise: Emphasize your credentials, areas of expertise, and patient testimonials through email profiles, establishing credibility and trustworthiness.
Patient Education: Deliver educational content via email, explaining medical conditions, treatment options, and lifestyle modifications to assist patients in making informed decisions.
Feedback and Surveys: Collect patient feedback via email to identify areas for enhancement and improve the overall patient experience.
Community Engagement: Engage with the local community through email campaigns, promoting health and wellness initiatives, hosting health festivals, and providing resources for improved health.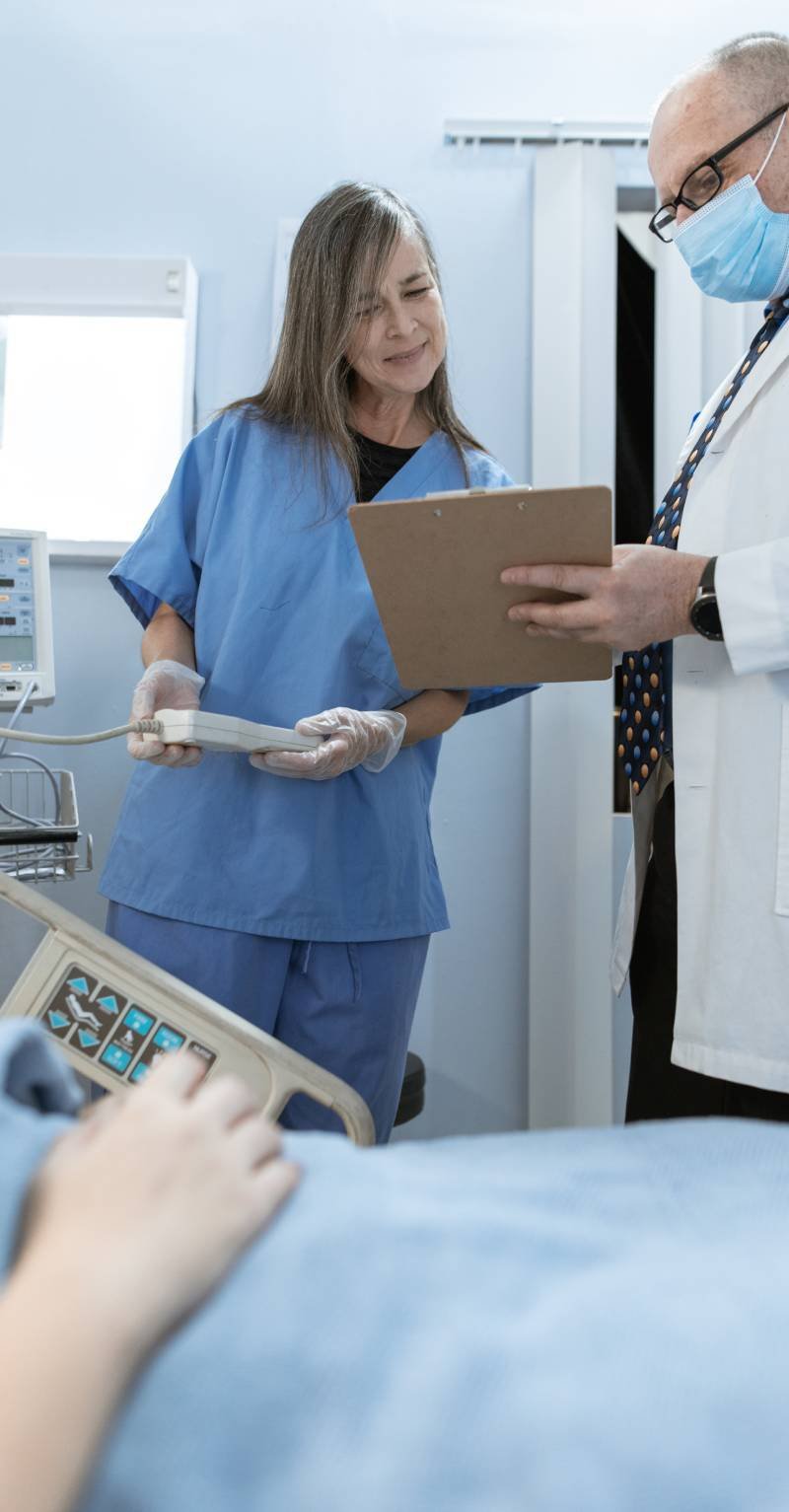 Examples of Email Marketing for Doctors
Here are three real-world examples of email marketing strategies tailored to doctors:
Subject: Your Upcoming Appointment with Dr. Smith

We hope this message finds you well. This is a friendly note of reminder of your upcoming appointment with Dr. Smith on [Date] at [Time] at our clinic located at [Clinic Address].

Please arrive a few minutes ahead of time to ensure a smooth check-in. If you need to reschedule your appointment or have concerns, please get in touch with us at [Clinic Phone 
Number].

We look forward to seeing you and providing you the care you deserve.
Send informative newsletters featuring articles on various health topics, recent medical advancements, and upcoming health fairs.
Post-Appointment Follow-up
Subject: We Value Your Feedback

We hope your recent visit to [Your Clinic Name] went smoothly and you feel better. Your well-being is our top priority, and we would greatly appreciate your feedback on your experience.

Please take a moment to complete our brief survey [insert a link to the study] to help us improve our services. Your insights are invaluable in our mission to provide exceptional care.

If you have any questions or concerns post-appointment, please don't hesitate to contact us at [Clinic Phone Number]. We're here to assist you.

Thank you for choosing [Your Clinic Name] for your healthcare needs.

After patient visits, send automated follow-up emails to gather feedback, answer questions, and provide post-care instructions.
Seasonal Health Reminders
Subject: October Health Update: Stay Informed!

We're excited to share our latest health newsletter for October. This edition brings insightful articles, valuable health tips, and updates from [Your Clinic Name].

Read the full newsletter [insert a link to newsletter] to stay on top of your health game this fall.
During flu season, send emails encouraging patients to get vaccinated, offering tips to stay healthy, and providing information on available vaccines.
Why You Should Consider Mvizz for Doctors
At Mvizz, we specialize in serving the medical industry, and our expertise sets us apart:

Industry Insight
We understand the unique challenges and opportunities healthcare providers face, allowing us to create tailored strategies.

HIPAA Compliance
Our team is well-versed in healthcare regulations, ensuring patient data security and compliance with HIPAA guidelines.

Customization
We create personalized email campaigns that resonate with your patients and reflect your brand identity.

Analytics & Reporting
We provide detailed analytics to track campaign success and make data-driven improvements.

Proven Results
Our track record includes helping doctors increase patient engagement, streamline communication, and enhance their online presence.
Get Started Today
Schedule a call with us today to explore how Mvizz can assist you in achieving your objectives and discuss your specific requirements.
Email marketing is a dynamic and rewarding field that offers vast career opportunities for those with the right skills and expertise. This
Connecting with potential and current customers directly in their email inboxes is crucial for any marketing strategy. Nevertheless, like any marketing method,
It is crucial to understand the continued importance of email marketing in converting leads into dedicated customers. We will provide a comprehensive