Understanding the Restaurant Industry
Digital and email marketing are vital to success in today's competitive landscape. We understand restaurant owners' questions and uncertainties in this digital era.
Our expertise lies in providing tailored email marketing service solutions to address these challenges. We help restaurant business owners navigate digital marketing effectively, ensuring that every email campaign drives results.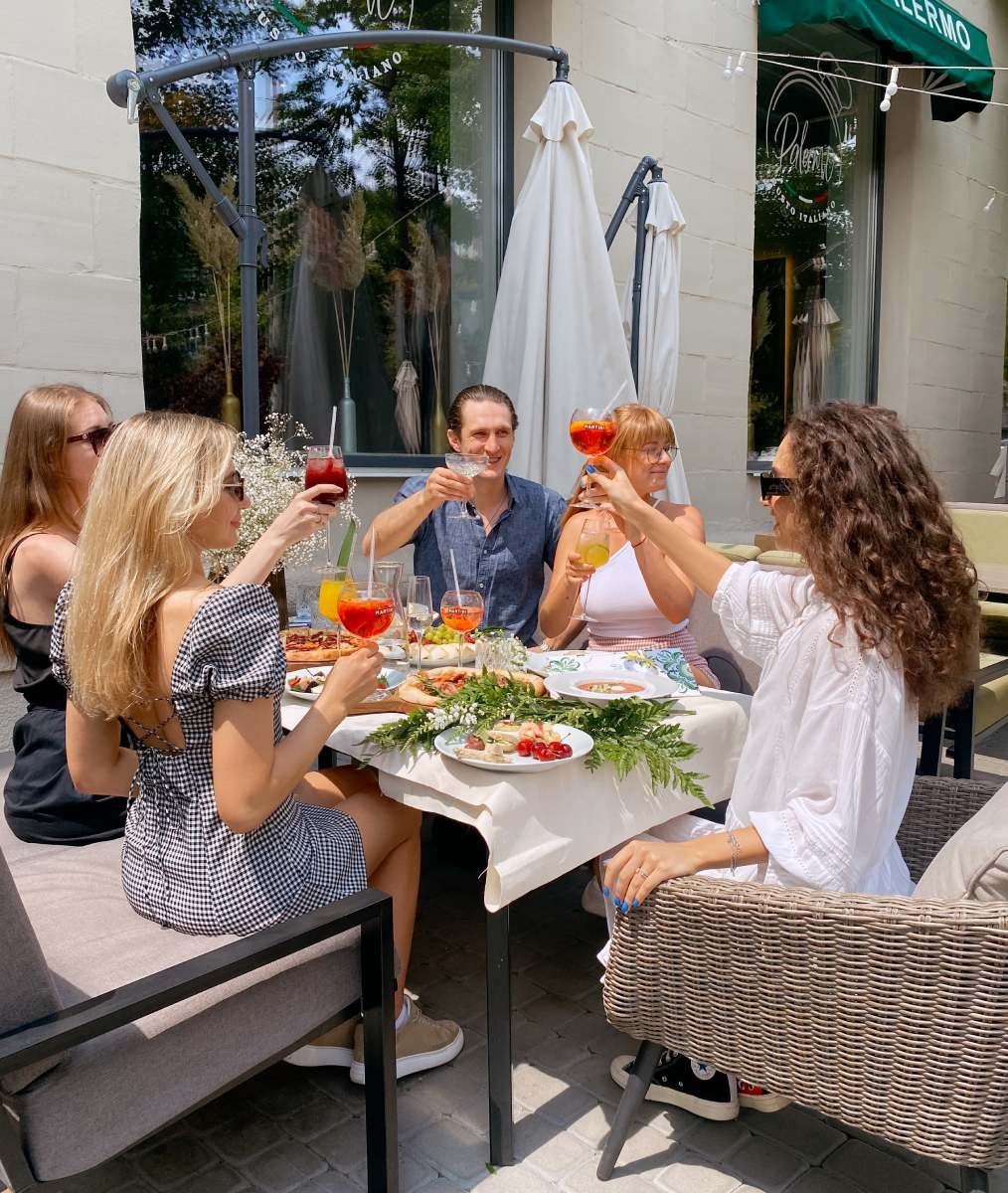 Why is a Restaurant's Email Marketing Plan Important
It is a direct conduit to your customer base, enabling you to present your product offerings, highlight special events, and promote exclusive deals.
We acknowledge this communication channel's role and are committed to assisting you in maximizing its potential.
The Unique Challenges of Restaurant Email Marketing
Both email and social media marketing require a customized approach that goes beyond the confines of a one-size-fits-all model.
At Mvizz, we understand the intricacies of restaurant marketing and are well-versed in crafting tailored plans that address these challenges head-on.
Our expertise allows us to create compelling email campaigns and design restaurant websites that not only grab the attention of your potential customers but also leave a lasting impression.
We help you navigate the intricacies of online reservations, restaurant website, menu updates, and special promotions, seamlessly integrating them into your email marketing campaigns and website design.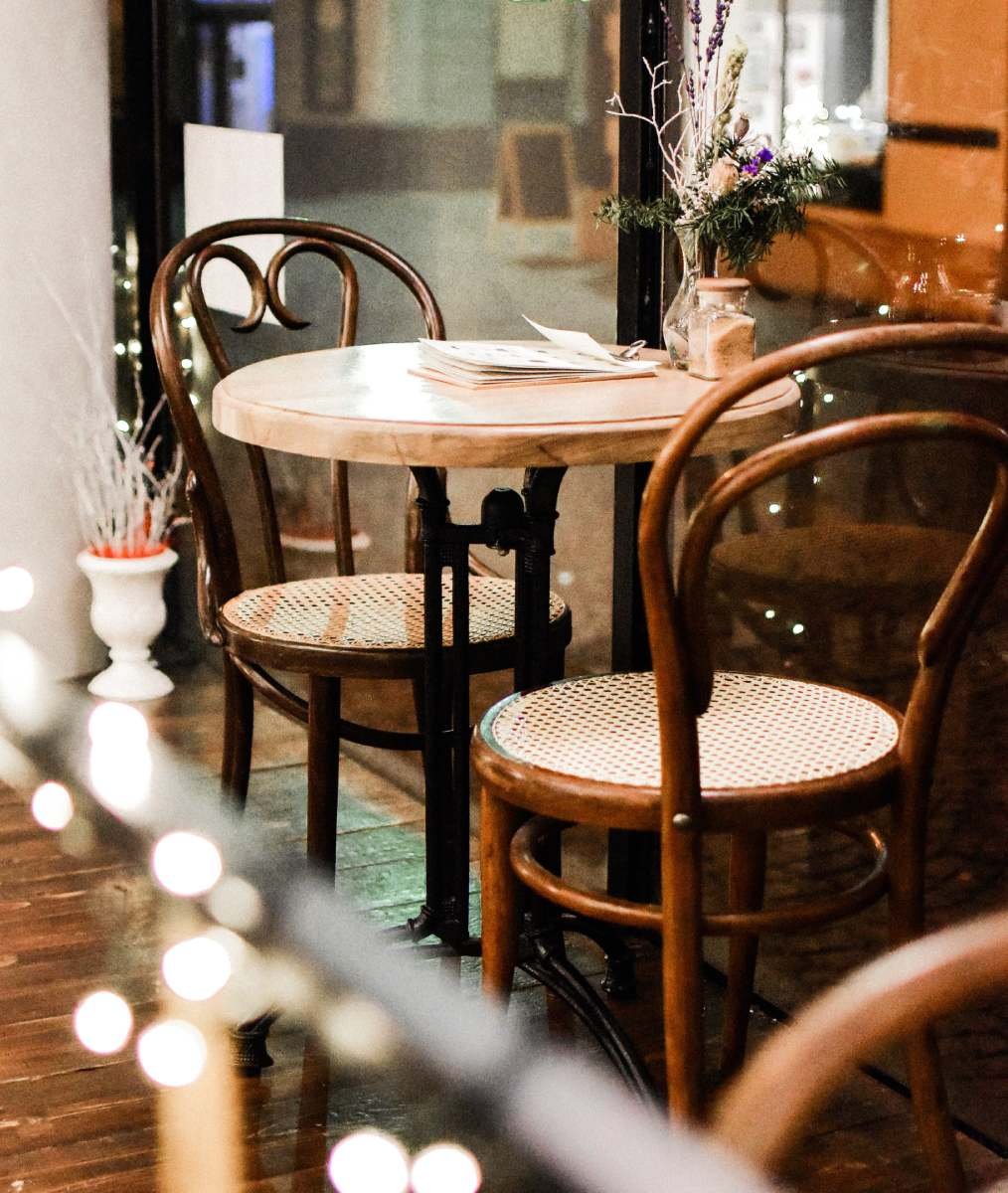 10 Great Examples of Email Marketing for Restaurants
When creating a complete restaurant branding and email marketing campaign, our philosophy hinges on insights from the foremost experts in the field. Here are ten examples that showcase the power of email marketing for restaurants.
Personalized Offers
We craft tailored promotions based on customer preferences, making each email feel like a special invitation.
Fantastic Imagery
We use high-quality food photography in emails to entice customers and drive reservations.
Event Announcements
We help restaurants effectively promote special events, from wine tastings to live music nights, through engaging email campaigns.
Loyalty Programs
We assist in creating and managing email-driven loyalty programs to reward and retain loyal customers.
Seasonal Menus
We highlight seasonal menu changes and limited-time offerings in a way that creates a sense of urgency.
User-Generated Content
We integrate user-generated content, such as customer reviews and testimonials, into email campaigns to build trust.
Email Coupons
We design and execute email-exclusive campaigns to boost sales and track ROI.
Interactive Content
We develop emails with interactive elements like surveys and quizzes to engage customers and gather valuable feedback.
Storytelling
We write compelling email content that tells your restaurant's story, connecting customers with your brand and mission.
Community Engagement
We help restaurants engage with their local communities through a catchy subject line and email marketing campaign in promoting charity events and partnerships.
Best Practices on How to Create an Email Marketing Strategy
We know that working with email marketing tools is vital for your restaurant's success. Here are some best practices we recommend:
Personalize email campaigns.
We will help you tailor your emails to customers' preferences and behaviors. We will address them by name, recommend dishes they might love, and make them feel valued.
Start with a powerful welcome email.
Let us assist you in using your first email to introduce your restaurant's unique offerings, remind customers, and build anticipation.
Be creative with the subject line.
We will help you be concise, intriguing, and relevant. We create a catchy subject line that grabs your reader's attention and piques their curiosity.
Avoid "spamming" your guests.
We will work with you to avoid overwhelming your customers with excessive emails. We will send meaningful content that matters to them without inundating their inbox.
Include high-quality images.
We will assist you in showcasing your high-quality images that leave a lasting impression.
Send emails that fit your target audience.
We will assist you in segmenting your email list based on preferences, location, and past interactions, ensuring you send relevant content that resonates with each group.
Time-Efficient Email Marketing Services
At Mvizz, we're committed to making your email marketing journey as time-efficient as possible. We offer insights into a range of essential email and marketing automation services that can elevate your business, including;
Transactional Emails
ESP Migration
Email Marketing Design
And many more
Let us streamline your email marketing efforts and help your restaurant website grow.
Time-Efficient Email Marketing Services
Our email marketing for restaurants templates are tailored to the unique needs of your customer, whether you're promoting daily specials, upcoming events, or engaging new customers with marketing emails. With our user-friendly templates, you can quickly design eye-catching emails that leave a lasting impression.
Keep the Communication Going – Be Consistent
Consistency is critical to maintaining a strong and regular connection with your audience in a restaurant email marketing channel. Here's how we can help with your email marketing campaigns:
Strategic Email Scheduling
We will develop a content calendar outlining when and what a welcome email to send, ensuring a consistent presence in your customers' inboxes.
Engaging Email Subject Lines
We will craft an attention-grabbing welcome email that compel your specific audience to open and read your emails, increasing engagement
Cross-Promotion with Social Media
We will integrate your email marketing with your social media channels to create a unified marketing strategy that reaches your consumers via multiple marketing channels.
3 Reasons You Need to Consider Restaurant Email Marketing
Email marketing for restaurants are game-changer. Here are three compelling reasons why you should consider embracing it: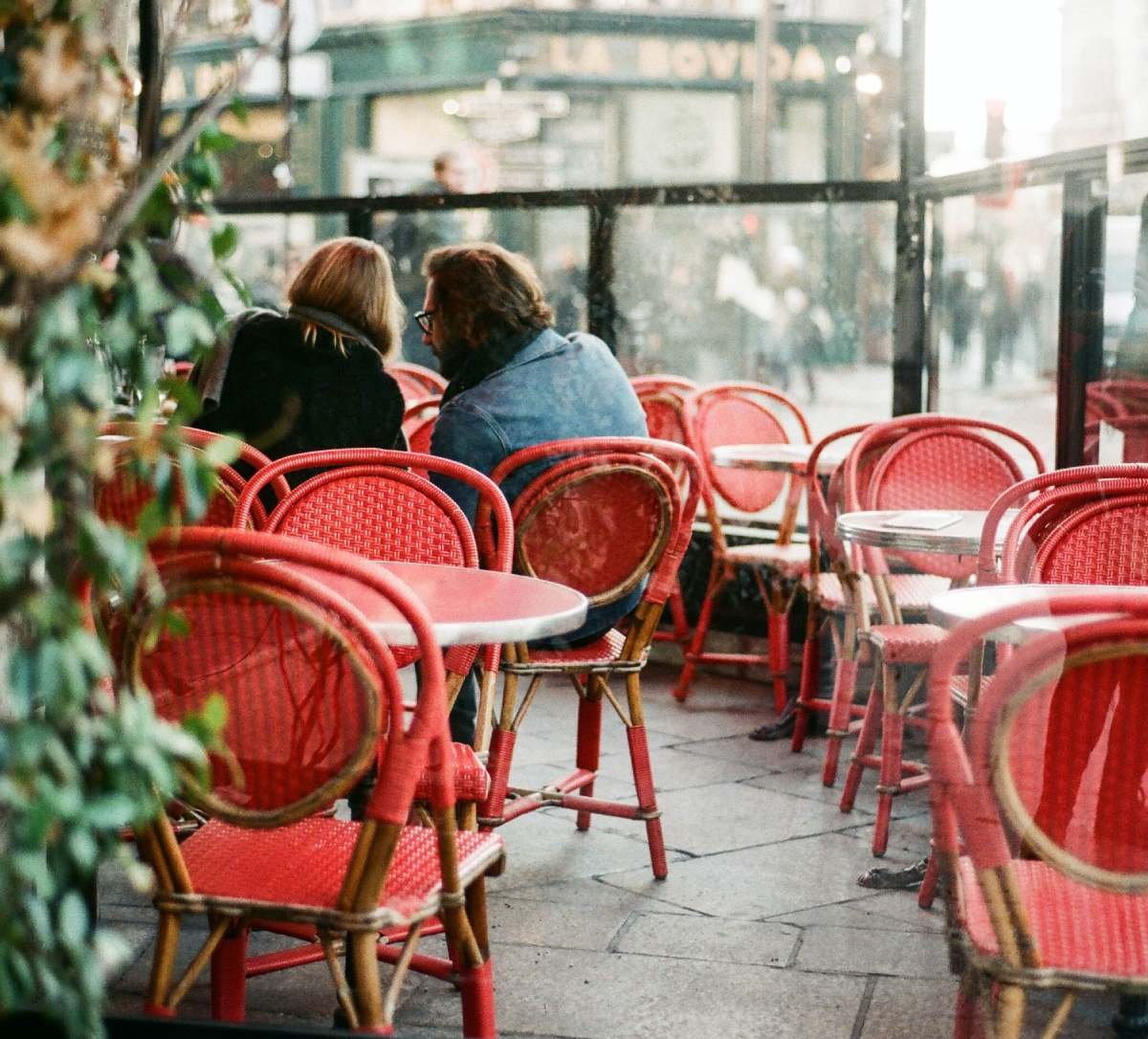 Strengthen Customer Relationships with Tailored Messages
We understand that nurturing customer loyalty is vital. With our email marketing strategies, you can engage with your customers on a personal level. We help you send tailored messages that resonate, making satisfied customers feel valued and connected to your restaurant.
Drive Sales by Promoting Exclusive Restaurant Deals
Through email marketing best practices, we assist you in promoting exclusive deals and discounts directly to your subscribers. This direct communication channel drives more sales and encourages repeat visits to order online only, benefiting your bottom line.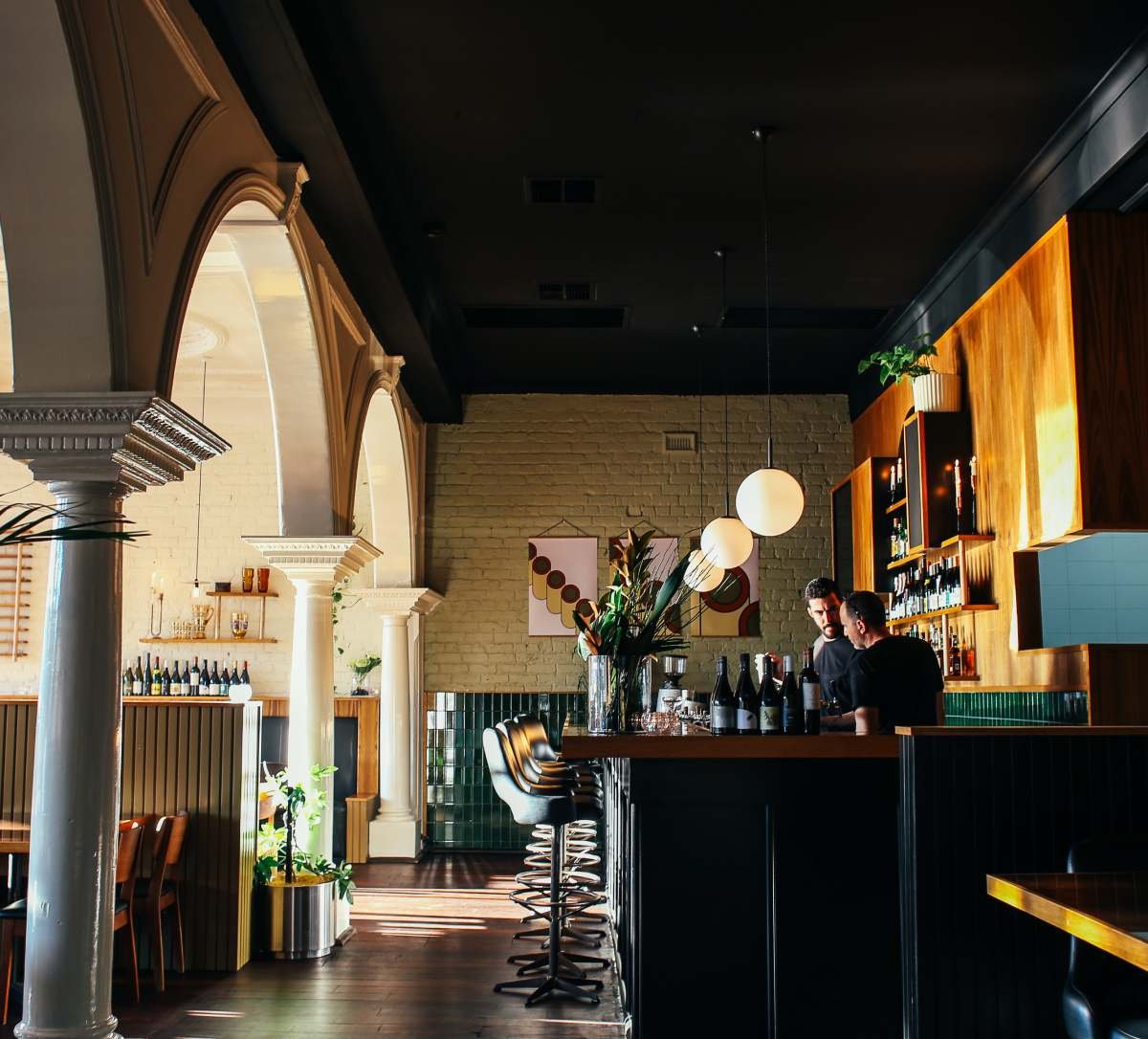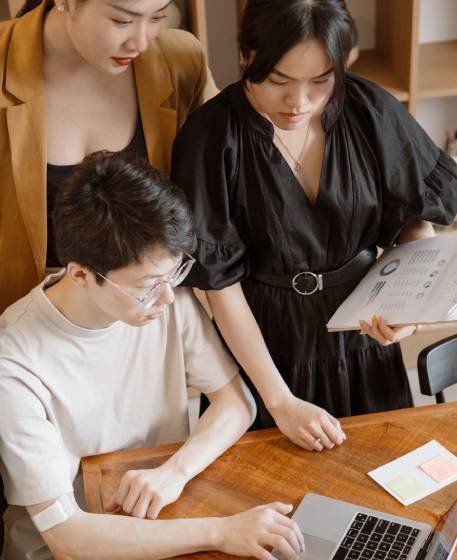 Boost Event Attendance by Emailing your Subscribers
Our strategies ensure that your email subscribers receive engaging event invitations. We help you maximize event attendance, making each occasion a resounding success.
Our mission is to give you an email service provider to assist restaurants like yours in realizing the immense potential of email marketing. Let us help you strengthen customer relationships, drive sales, and boost event attendance through effective email marketing strategies.
10 Best Email Marketing For Restaurants Email Examples
Looking for restaurant email marketing examples? We've got you covered with these effective restaurant email marketing strategy templates:
Simple Promotion for First Orders
We offer a straightforward template to welcome new and existing customers, with an enticing promotion to attract first-time visitors and leave a lasting impression.
Subject: Welcome to our Restaurant - Enjoy 10% Off Your First Order!

Welcome! We're thrilled to have you on board. As a token of our appreciation, here's an exclusive 10% discount on your first order. Use code WELCOME10 at checkout. Start your culinary journey with us today!
Best on the Menu Newsletter
Our newsletter template helps you showcase your star dishes and keep customers excited about what's cooking at your restaurant.
Subject: Taste the Best - Our Latest Menu Highlights

Hungry for something extraordinary? Our latest newsletter brings you the best dishes straight from our menu. Explore mouthwatering flavors, chef's specials, and irresistible desserts. It's all here to tantalize your taste buds.
Weekend Sale Template
We can highlight special weekend-only offers and create a sense of urgency that compels diners to visit and boost weekend foot traffic.
Subject: Weekend Sale Alert - Get 15% Off!

Weekends, you just got better! Enjoy a delicious meal with a 15% discount on all orders this weekend. Treat yourself and your loved ones to a culinary adventure.


Featuring Your Best Meal
We put the spotlight on your signature dish. This template is perfect for driving sales of your most popular menu item and encouraging repeat orders.
Subject: Savor the Flavor - Featuring Our Signature Dish

Discover our culinary masterpiece! We're spotlighting our signature dish - a true masterpiece that must-try. Join us and experience culinary perfection like never before.
Daily Specials Email
We inform your customers about your daily specials to ensure they get all your ever-changing menu items and culinary delights.
Subject: Today's Specials - Take Advantage!

Are you craving something extraordinary? Our daily specials are here to delight your palate. From savory to sweet, these limited-time creations are waiting just for you. Explore today's delights!
New on the Menu
When you introduce a new dish, our template helps you make a grand announcement, generating curiosity and excitement among your patrons.
Subject: New on the Menu - Exciting Flavors Await!

Exciting news! We've added fresh, innovative dishes to our menu. Be the first to savor these culinary delights. Explore new tastes and elevate your dining experience with us.
Promo Events Restaurant Email
Our template promotes your restaurant events effortlessly. We make inviting customers to your special events easy, from wine tastings to live music nights.
Subject: Join Us for Exclusive Events & Promos!

Be part of something special! Join us for exclusive promotional events, wine tastings, and chef's tables. Enjoy luxury and unforgettable experiences at [Your Restaurant Name].
Special Offers Restaurant Email
We can share exclusive offers with your loyal customers through this template to encourage repeat visits and build customer loyalty.
Subject: Special Offers Await You - Grab Yours Today!

Your taste adventure continues with our special offers. Enjoy discounts, exclusive deals, and more when you dine with us. Discover the joy of exceptional dining at unbeatable prices.
Seasonal Offer Promo Email
We make the most of seasonal changes with this template to promote limited-time seasonal offers, such as holiday-themed menus or summer discounts.
Subject: Seasonal Delights Await - Limited-Time Offer!

Seasonal flavors are in full swing at our restaurant. Indulge in our limited-time seasonal offer featuring the best of the season's harvest. Take advantage of these delectable delights.
Delicious Visuals in the Promotion Email
Using this template, we can engage your customers with mouthwatering visuals, and stunning images of your dishes will tempt customers to dine at your restaurant.
Subject: Feast Your Eyes and Palate - Exclusive Promotion Inside!

Prepare for a visual and culinary treat! Our latest promotion combines delicious visuals with irresistible offers. Feast your eyes and satisfy your cravings with our exclusive deal. Enjoy!
Cost-Effective Email Marketing Solutions
We understand the importance of solutions for your restaurant email marketing needs. We offer practical strategies to ensure you get the most out of your marketing effort and budget.
How to Collect Contact Information
A robust email list is crucial for successful restaurant emails and marketing efforts. Here are some practical ways to collect customer data and email addresses:
Industry Expertise
Online Sign-Up Forms: We create user-friendly sign-up forms on your social media and website pages, making it easy for visitors to subscribe to your marketing emails.
In-Person Sign-Ups: We train your staff to collect personalized messages during their visits to your restaurant. Offer incentives like exclusive discounts to encourage sign-ups.
Contests and Giveaways: We run contests or promos on your social media channels, requiring participants to provide their email addresses for entry.
Customer Feedback Surveys: We include an option for customers to join your email list when they provide feedback through surveys or comment cards.
Online Reservations: For online reservations, we add an opt-in checkbox for customers to subscribe to your emails when booking a table.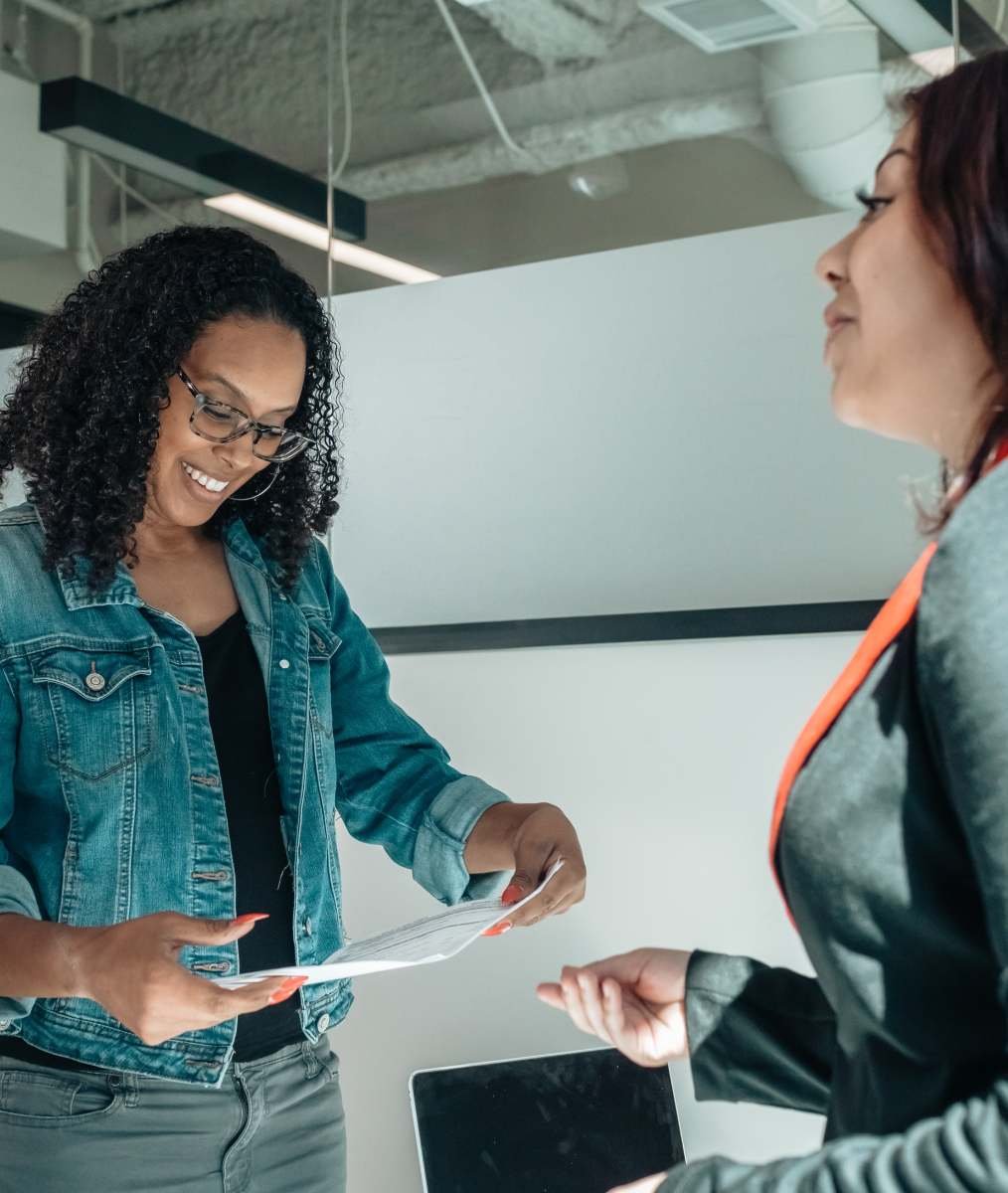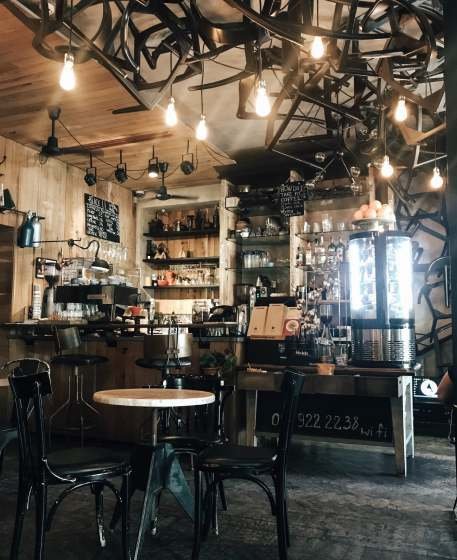 Email Segmentation
We will help you categorize your customers into segments based on their demographics, behavior, and preferences. It allows us to send tailored promotions that resonate with each group.
Email Personalization
We craft personalized emails, addressing customers by name and unique email campaigns for particular segments with hyper-targeted messaging. Personalization boosts engagement and drives sales.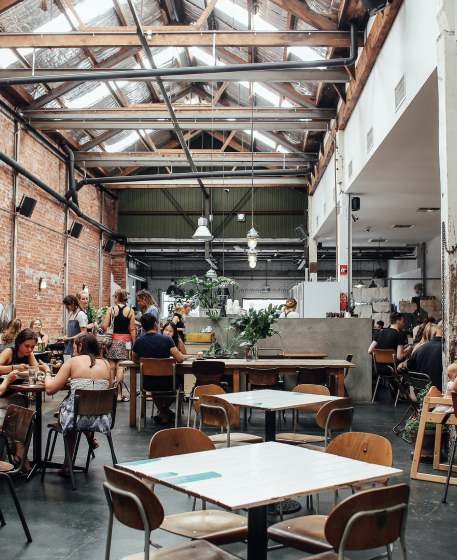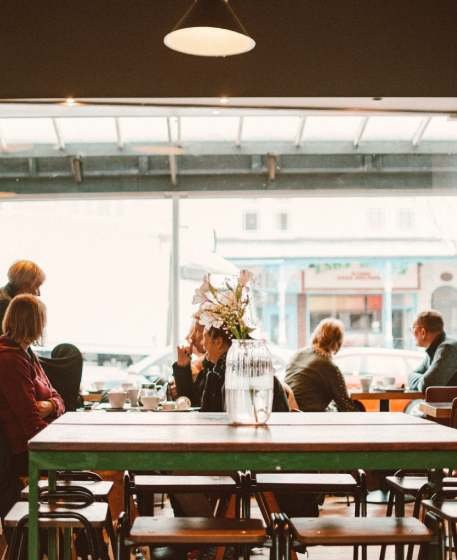 Restaurant Email Marketing Strategies
Effective restaurant email marketing is a recipe for success in the competitive food industry. Discover strategies to engage diners, boost restaurant customers, and enhance customer loyalty through email marketing campaigns.
Personalized Promotions Through Segmentation
Utilize email segmentation to divide your customer base into distinct groups. Hyper-personalization improves email engagement rates by up to 400%. You can use various attributes like gender, location, age or age range, occupation, past order history, birthday or birthday month, anniversary, and age milestone (turning 18, turning 40, turning 50, etc.).
Retargeting Website Visitors
Reaching out to potential customers who have shown interest in your restaurant is 100x better with Mvizz. Our retargeting email marketing strategy converts those website visitors into loyal patrons. With personalized follow-up emails and enticing offers, we bring them back to savor your culinary delights.
Nurture Loyal Customers
Mvizz offers a nurturing strategy that's 200x better at keeping your customers engaged and returning for more. We provide the tools and insights to build strong, lasting relationships, ensuring your restaurant remains their top choice.
Feedback from Online Ordering Customers
Mvizz makes it 100x easier to collect and utilize customer feedback effectively. We'll help you collect feedback, improve your offerings, and enhance the dining experience. Your customers' voices matter; we ensure you hear them clearly.
List Building and Reputation Management
We will help you build a high-quality email list of engaged customers and manage your online reputation to ensure positive reviews and increased visibility.
Convert Deal Seekers to Repeat Guests
We will guide you in creating a marketing channel which has promotions, welcome emails and marketing campaigns that attract bargain hunters, new customers and old customers, and turn them into repeat guests.
Convert Deal Seekers to Repeat Guests
We will guide you in creating a marketing channel which has promotions, welcome emails and marketing campaigns that attract bargain hunters, new customers and old customers, and turn them into repeat guests.
Restaurant Marketing Strategy vs. List Building
We will balance a restaurant management system and list building perfectly. Our approach ensures you grow your customer base while engaging with repeat customers effectively.
Attract New Audiences with Facebook Custom Viewers (Using an Email List)
We will guide you in creating a marketing channel which has promotions, welcome emails and marketing campaigns that attract bargain hunters, new customers and old customers, and turn them into repeat guests.
Frequently Asked Questions
How often should a restaurant owner send emails?
The frequency of restaurant email campaigns can vary, but generally, sending emails once a week or every other week strikes a good balance. It keeps your restaurant top-of-mind without overwhelming your subscribers.
Why is email marketing important for restaurants?
Restaurant email marketing as it provides a direct and cost-effective channel to engage with customers, promote special offers, share updates, and build customer loyalty. It's a powerful tool to drive repeat business and increase revenue.
How do I write a restaurant email list?
Building an email list for your restaurant involves collecting customer emails through various channels, like your website, social media pages, and in-house promotions. Ensure you get explicit consent to send marketing emails and offer incentives, such as discounts, to encourage sign-ups.
Is email marketing effective for restaurants?
Yes, email marketing is highly effective for restaurants. It allows you to reach a potential audience, personalize messages, and track results. Well-executed campaigns can drive more reservations, repeat visits, and increased revenue.
How do I build my restaurant customer email list?
Use tactics like offering exclusive discounts, running online contests, hosting events, and optimizing your website with precise sign-up forms to grow your email list. Additionally, provide valuable content to customer email addresses to encourage customers to subscribe.
What is GDPR for email marketing?
GDPR (General Data Protection Regulation) governs how businesses collect, process, and protect the personal data of individuals in the European Union. For email marketing, it means you must obtain explicit consent to send marketing emails and provide clear opt-out options.
Does email marketing work for restaurants?
Email marketing works effectively for restaurants when done right. It enables you to transmit messages to your customers, promote specials, and build long-term customer relationships. The key is to have a well-planned email strategy and compelling content.
What is the role of Constant Contact in restaurant email marketing?
Constant Contact is an email marketing platform that helps restaurants create and manage email campaigns. It's used to send newsletters, promotions, and updates to subscribers, making it an essential tool for restaurant email marketing.
How can I effectively promote my online ordering link through email marketing?
Promoting your online ordering link in emails is crucial. You can include it in your email signature, prominently feature it in your email campaigns, and even create special promotions or discounts to encourage customers to use it.
How does email marketing complement other marketing efforts for restaurants?
Email marketing can complement other marketing efforts by providing a direct and personalized channel of communication with your audience. It can reinforce your restaurant's branding, drive traffic to your website and social media, and support promotions or events.
What is SMS marketing, and how can it benefit my restaurant's email marketing strategy?
SMS marketing involves sending text messages to customers' mobile phones. It complements email marketing by offering another way to engage with customers. It can be used for time-sensitive promotions, event reminders, and delivering exclusive offers.
How does email marketing differ from social media marketing for restaurants?
Unlike social media marketing, email marketing offers a more direct and personal connection with your audience. Emails can deliver longer-form content, target specific customer segments, and provide a space for detailed promotions and updates.
What strategies can I use to retain customers through email marketing?
To retain customers, focus on delivering relevant content, personalized offers, and exclusive deals through your emails. Acknowledge and celebrate important occasions like a customer's birthday, and consistently reinforce your restaurant's branding and value proposition.
How can email marketing help drive traffic to my restaurant's website and physical location?
Email marketing can drive traffic by promoting website content, announcing special events or promotions, and encouraging online reservations or orders. Additionally, including a map and contact details in your emails can help customers find your physical location.
What is an opt-in form in the context of restaurant email marketing?
An opt-in form is a sign-up form on your website or social media where visitors can subscribe to receive emails from your restaurant. It's a critical tool for building your email list and expanding your customer reach.
How can I ensure my restaurant's email content remains relevant to subscribers?
To keep your email content relevant, segment your email list based on customer preferences and behaviors. This allows you to send tailored content to different groups. Additionally, regularly update your content to reflect current trends and customer interests.
How can I use email marketing to acknowledge a customer's birthday and enhance their experience?
Email marketing can be used to send personalized birthday greetings, special offers, or even a free dessert voucher. It's an excellent way to show appreciation for your customers and strengthen their connection with your restaurant while maintaining your restaurant's branding.
Schedule a Call
Schedule a call with Mvizz today to see how we can custom-tailor our expertise to your specific requirements.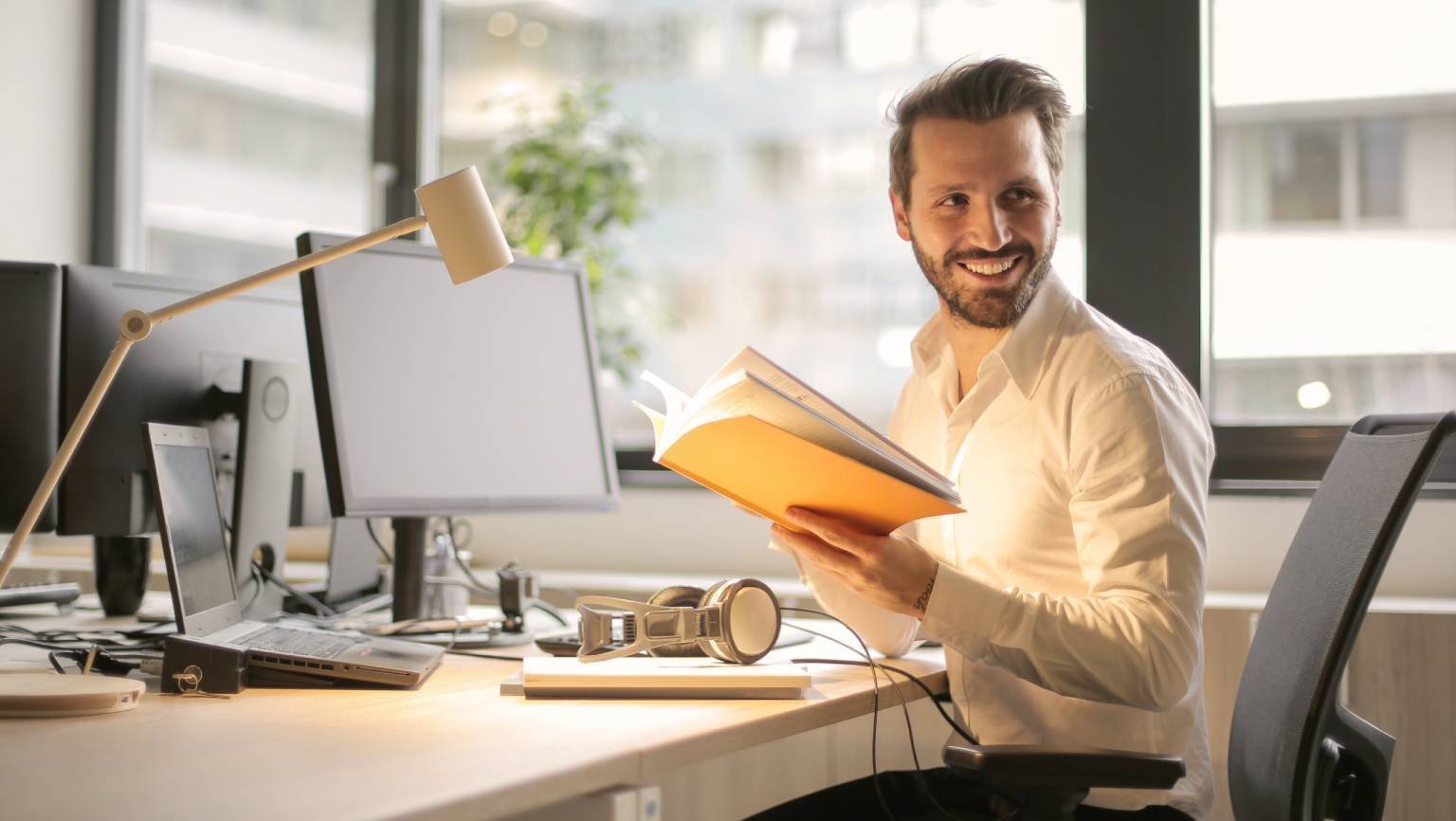 Take advantage of the opportunity to leverage the power of email marketing in the real estate business.
Contact us now to get started.
Schedule a Call
Email marketing is a dynamic and rewarding field that offers vast career opportunities for those with the right skills and expertise. This
Connecting with potential and current customers directly in their email inboxes is crucial for any marketing strategy. Nevertheless, like any marketing method,
It is crucial to understand the continued importance of email marketing in converting leads into dedicated customers. We will provide a comprehensive