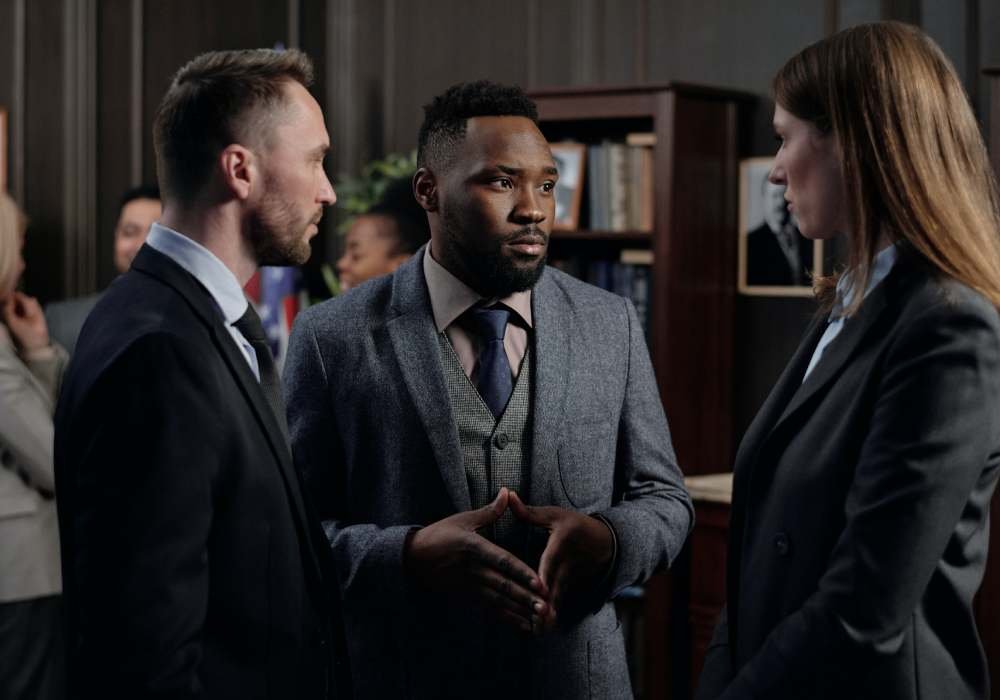 Email marketing for law firms serves as a robust instrument, empowering legal professionals to forge meaningful connections with clients, instill trust, and cultivate the growth of their practice.
Email marketing offers a powerful tool for legal professionals to connect with clients, builds trust, and grow their practice.
At Mvizz, we recognize lawyers' pivotal role in our society and the need for bespoke marketing strategies.
Discover how we can help your law firm reach its full potential through our email marketing services.
Benefits of Email Marketing for Law Firms
Email marketing holds a multitude of advantages for lawyers and law firms. Here are some key benefits
Newsletter and Legal Updates: Regularly send newsletters with legal updates, changes in regulations, and insights on relevant legal matters to demonstrate expertise and keep clients informed.
Client Onboarding: Welcome new clients with a series of onboarding emails that provide information about your firm, the legal process, and what clients can expect during their case.
Case Updates: Keep clients updated on the progress of their cases through timely email notifications, court dates, and important milestones.
Educational Content: Share legal articles, FAQs, or webinars on common legal issues or topics of interest to educate clients and prospects.
Referral Requests: Encourage satisfied clients to refer friends, family, or colleagues needing legal services through email campaigns and referral incentives.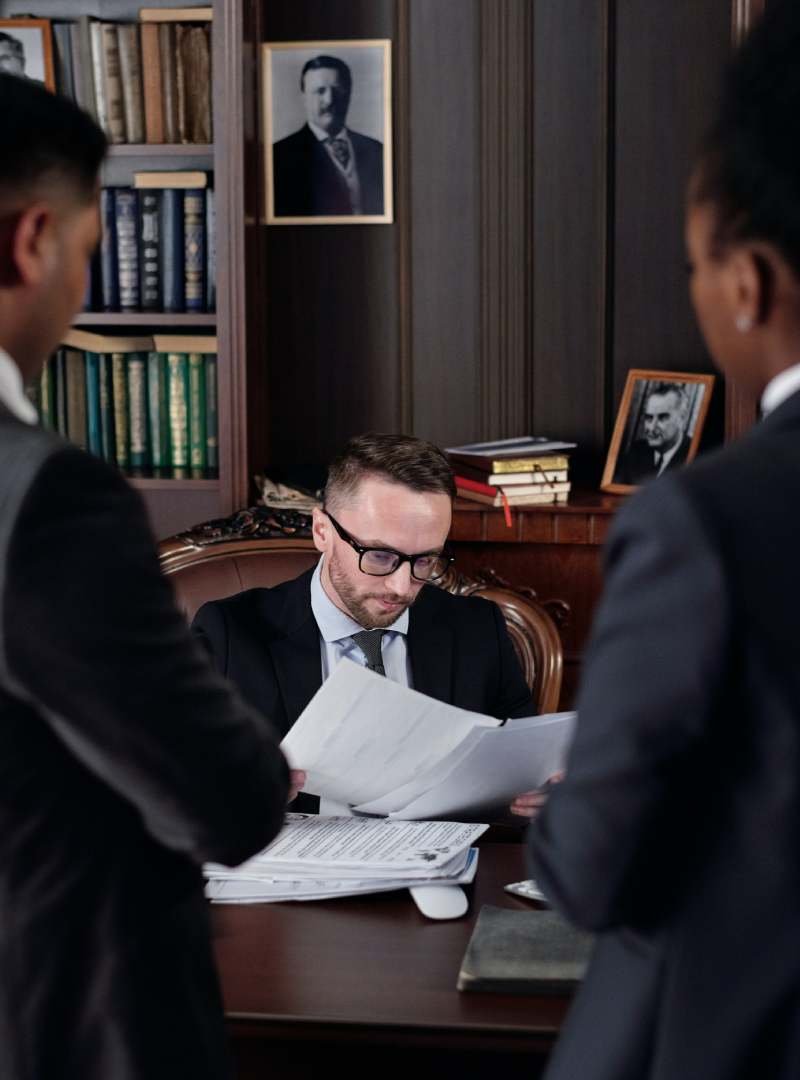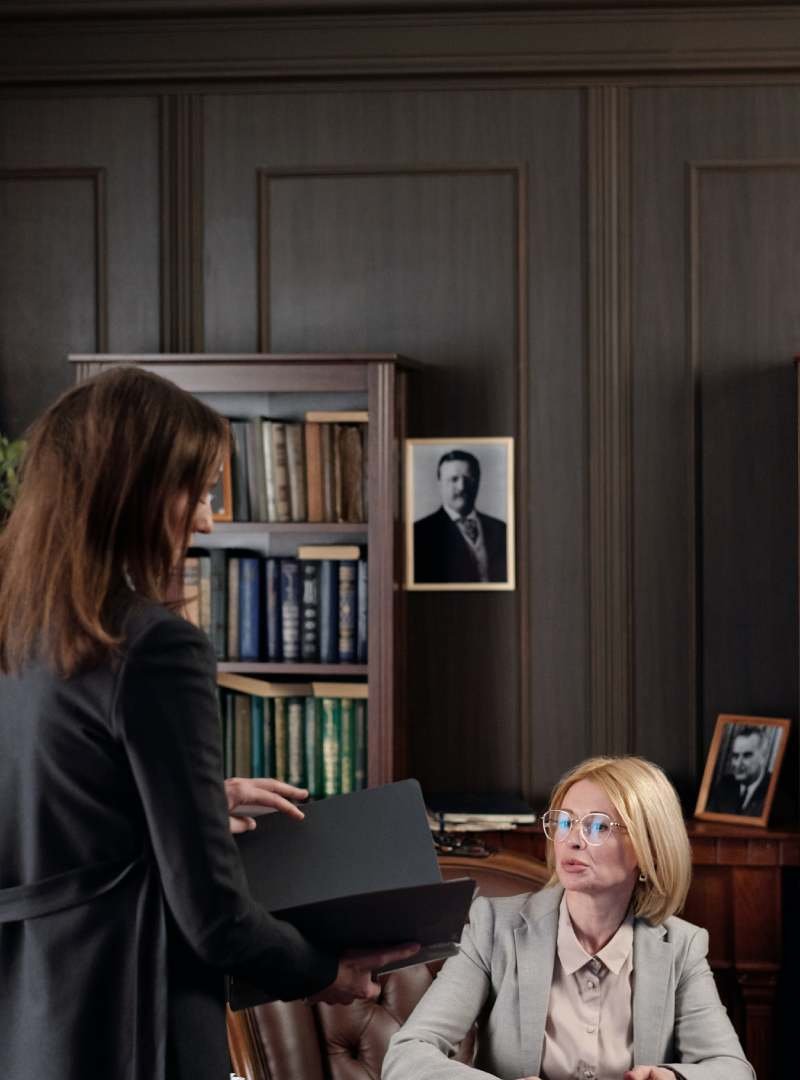 Event Invitations: Invite clients and prospects to legal seminars, workshops, or webinars related to their specific legal needs through email invitations.
Testimonials and Case Studies: Showcase success stories, client testimonials, journals, and case studies to build trust and credibility with potential clients.
Legal Resources: Provide access to downloadable legal resources, such as templates, checklists, or guides, to help clients navigate legal processes.
Holiday Greetings: Send personalized holiday greetings and well-wishes to maintain a positive relationship with clients throughout the year.
Feedback Surveys: Collect client feedback and satisfaction data through email surveys, allowing your firm to improve its services continuously.
These email marketing tactics can help lawyers build and maintain strong client relationships, establish themselves as knowledgeable legal experts, and generate referrals.
10 Law Firm Email Marketing Strategies
Email marketing can be the success of law firms, and we are a trusted agency for email marketing. Here, we'll walk you through the process with ten particular strategies just for lawyers.
Segmentation for Personalization
We know how to organize your email list so that each message speaks directly to the person.
Compelling Content Creation
Our skilled writers and designers create exciting, informative content showing your legal expertise.
Automated Drip Campaigns
We set up automated email campaigns that keep potential clients interested and remind them about your firm.
Responsive Design
We ensure your emails look great on all kinds of devices, which helps make your firm look more professional.
A/B Testing
Our experts determine what works best for your target consumers by testing different versions of your emails.
Data Analytics
We keep an eye on the numbers and use them to make your email campaigns better over time.
Compliance and Security
We take data security and legal rules seriously, which is crucial for law firms dealing with sensitive information.
Integration Capabilities
We can connect your email marketing with your existing systems for a more organized approach.
Client Relationship Management
We help you manage your relationships with clients from the first time you talk to them until their case is okay.
Consultation Scheduling
We make scheduling consultations with your firm easier for potential clients, making the process smoother for everyone.
What Is an Email Marketing Platform?
An email marketing platform is crucial for law firms looking to optimize their email marketing efforts. However, recognizing the importance of expertise, Mvizz, an email marketing agency, offers a comprehensive solution.
We bring our deep understanding of the legal industry to help you navigate the complexities of email marketing effectively. Mvizz crafts and executes email marketing strategies tailored to your legal needs, ensuring your messages reach the right audience at the right time.
Partner with us to help you find the right email marketing software and elevate your law firm's online presence.
Examples of Email Marketing for Lawyers from a Law Firm
To illustrate the power of excellent email marketing tools for lawyers, let's consider a few practical examples:
Send a monthly newsletter to subscribers highlighting recent legal developments, case successes, and tips for clients facing common legal issues.
Subject: Stay Informed with Our Monthly Legal Insights

We hope this message finds you well. At our law company, we are committed to informing you about the latest legal developments and providing valuable insights to empower you.

Stay ahead of the curve and make well-informed decisions with us.
Reduce no-shows by sending automated emails of appointment reminders to clients, improving efficiency and client satisfaction.
Subject: Gentle Reminder: Your Upcoming Appointment with [Lawyer's Name]

We hope you're looking forward to your upcoming appointment with [Lawyer's Name] at [Your Law Firm's Name]. Your scheduled appointment details are attached to this message.

We value your time and commitment to resolving your legal matters. If you need to reschedule or have any inquiries, please don't hesitate to contact us.

Thank you for choosing us. We look forward to assisting you.
Host webinars on relevant legal topics and invite clients to sign up to participate, showcasing your expertise and fostering client education.
Subject: Join Our Upcoming Legal Webinar - Expand Your Legal Knowledge

At [Your Law Firm's Name], we're dedicated to helping our clients stay informed and empowered legally. We're excited to invite you to our upcoming educational webinar!

In this interactive session, our legal experts will cover essential insights on [Webinar Topic], providing you with valuable knowledge and a chance to ask questions.

Take advantage of this opportunity to expand your legal knowledge. We look forward to having you join us!
It serves as a professional way to keep clients in the loop about the progress of their case, any significant changes, or the next steps.
Subject Line: Important Case Update - [Case Name]

We wanted to provide you with an essential update on your case, [Case Name]. [Briefly Summarize Case Update].

If you have any questions or need further information, please do not hesitate to contact us. Your satisfaction and success are our top priorities.
These emails typically contain concise, easy-to-understand tips on various legal topics, aiming to educate and empower clients. By providing legal advice, lawyers establish themselves as trusted sources of information, helping clients make informed decisions and navigate legal matters more effectively.
Subject Line: Legal Tips for [Legal Concern]

In our ongoing effort to empower you with legal knowledge, we'd like to share some valuable tips on [Legal Concern]. Here's a quick information for you:

Stay informed, stay protected. If you have any questions or need legal assistance, we're here to help.
5 Ideas for Creating Email Content for a Law Firm's Campaign
In the world of email marketing for lawyers, it's essential to have engaging content. Here are five strategies to make your emails more interesting and show that your law firm is on top of its game.
Legal Trends and Predictions
Tell your subscribers what you think the future holds for the legal world. Share insights into upcoming legal trends and changes in your area of expertise. Explain how these changes might affect your clients and their legal needs.
Legal Infographics
Create infographics that break down complicated legal concepts or provide step-by-step guides for legal processes. Infographics are easy to understand and share, making them great for emails.
Video Content
You can feature short profiles of your lawyers, contact information, client testimonials, or informative videos about legal topics. Videos capture attention and engage your audience.
Community Involvement Updates
Keep your subscribers in the loop about your law firm's involvement in the community, pro bono work, or charitable contributions. Show the positive impact your firm has beyond just offering legal services.
Landing Page Announcements
If your law firm's website has new landing pages or resources like legal guides, eBooks, or toolkits, email your subscribers. Please encourage them to explore these valuable resources.
Why Are Email Marketing Campaigns Important?
Email campaigns are crucial for most law firms' digital marketing efforts. When you partner with Mvizz, an email marketing agency, the importance of these campaigns grows. We understand the unique challenges of legal professionals and create copy campaigns that resonate with your audience.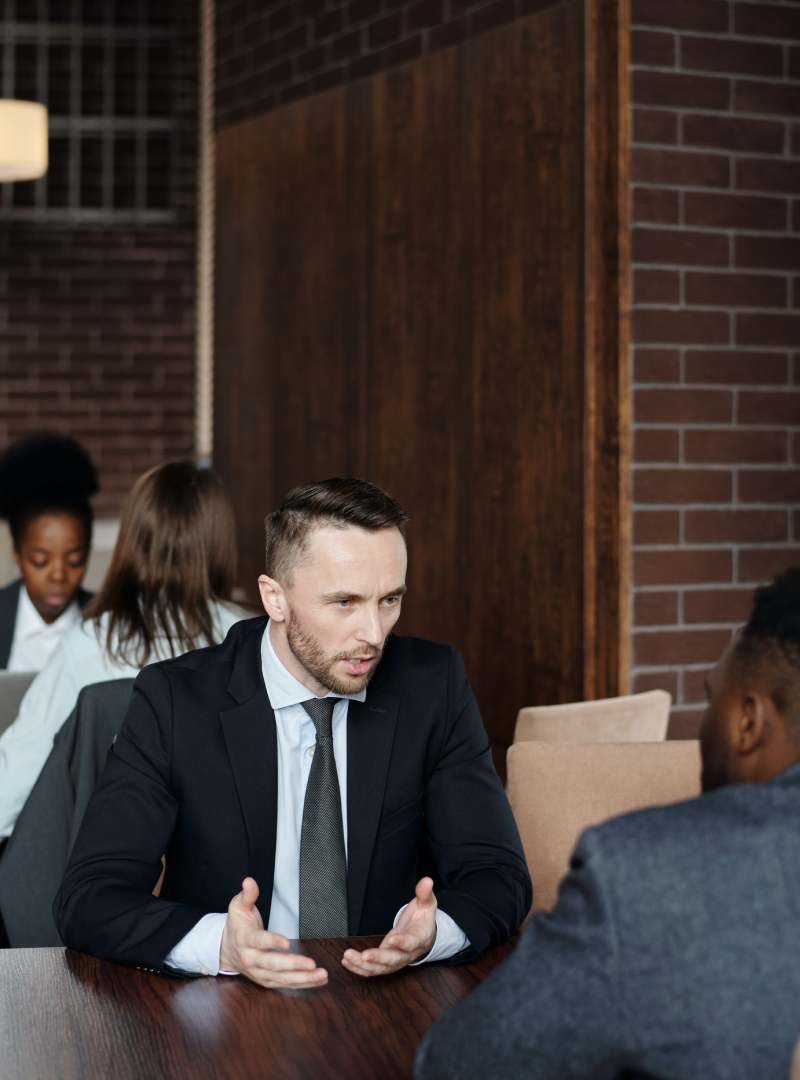 Our email campaigns help strengthen client relationships by providing legal insights and updates, building trust in your expertise. Additionally, they attract new clients, making them a vital tool for the growth of your law firm.
Our expertise in law firm email marketing campaigns and strategies ensures that every attorney's email marketing campaign aligns with your goals. It fosters client loyalty and helps attract potential clients. Our campaigns go beyond traditional email marketing platforms, incorporating industry knowledge, compliance, and personalized strategies to enhance your law firm's online presence and reputation.
Why Choose Mvizz Email Marketing for Lawyers
We deeply understand the legal industry's intricacies, challenges, and opportunities. Here's why you should consider partnering with us:

Industry Expertise
Because we have marketing specialists on our team who have much experience working with law firms, you can be sure that our strategies fit your requirements.
Compliance and Ethics
We are well-versed in legal advertising regulations, ensuring that your email campaigns adhere to ethical and legal standards.

Customized Solutions
We create personalized email marketing strategies aligning with your law firm's goals and objectives.

Proven Results
Our record of success in the legal industry speaks for itself, with numerous law firms benefiting from our services.

Client-Centric Approach
We prioritize client satisfaction and engagement to strengthen your client relationships through effective email marketing.
Get Started Today
Mvizz excels in the art of custom-tailored strategies designed exclusively for legal professionals. We expertly craft compliant, content-rich emails, ensuring precise audience segmentation.
Our commitment goes beyond the creation of compelling email content. We help you meticulously track performance, uphold ethical practices, and strengthen client relationships.
Take advantage of this opportunity to supercharge your legal practice through strategic email marketing.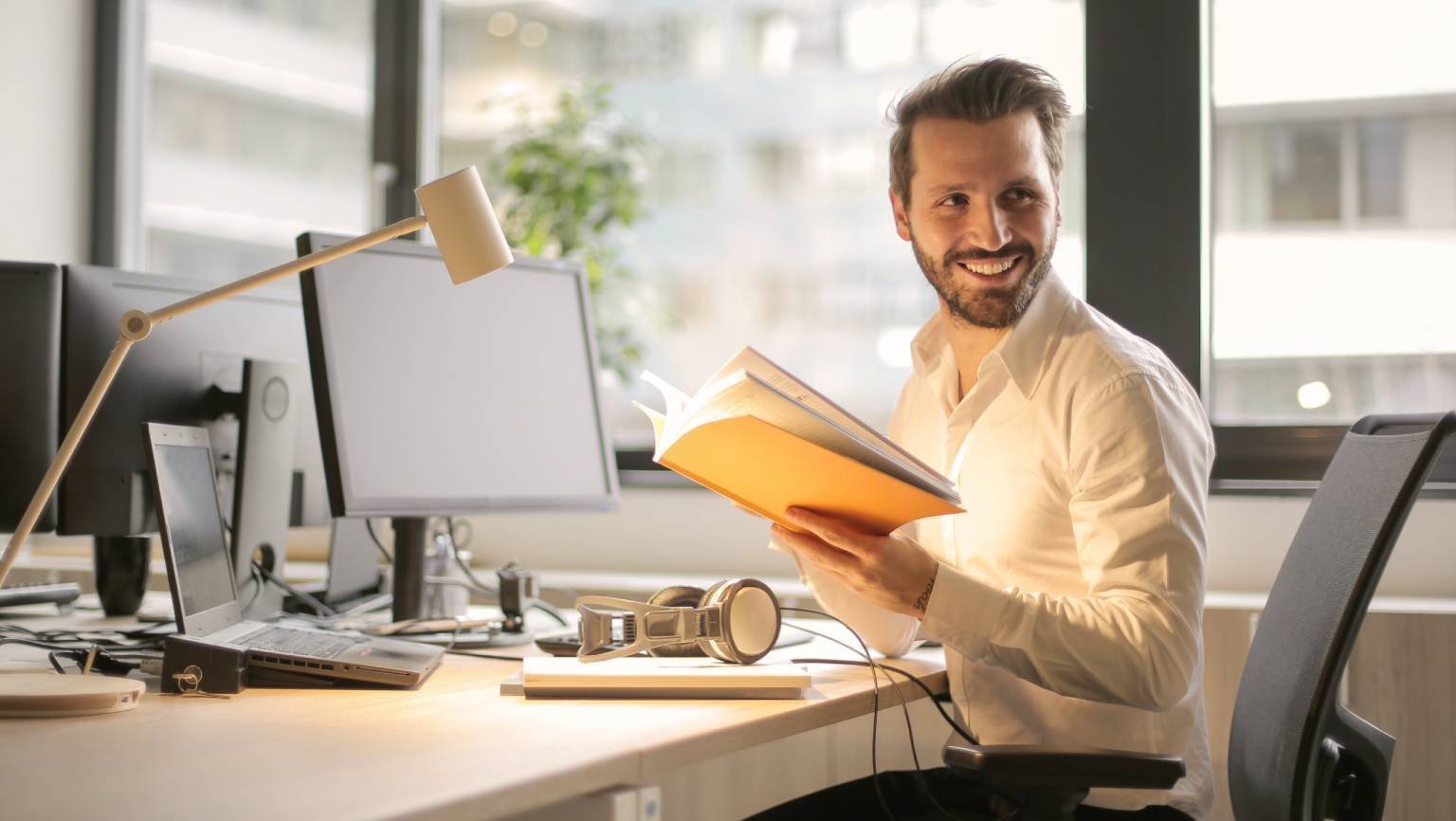 Contact us immediately to set up a meeting and find out how Mvizz can become your best legal friend.
Schedule a Call
Frequently Asked Questions
What is an effective email marketing strategy for law firms, and why is it important?
Email marketing for law firms is a marketing strategy that requires sending targeted emails to current and potential clients to inform, engage, and build relationships. It is essential because it allows law firms to stay in touch with their existing and former clients, share legal updates, and promote their services cost-effectively and efficiently. Email marketing helps in client retention, lead generation, and establishing the firm's expertise in the legal field.
How can email marketing benefit my law firm?
Email marketing offers several benefits for law firms, including a few ideas below:
● Client Retention: Regular email communication keeps existing clients engaged and informed, enhancing their loyalty to your firm.
● Lead Generation: Email campaigns can attract potential clients who may require legal services.
● Cost-Effective: It's a cost-effective way to reach a large audience compared to traditional marketing methods.
● Personalization: You can tailor emails to specific client segments for maximum relevance.
● Measurable Results: Email marketing platforms provide analytics to track campaign performance, allowing continuous improvement.
How do I produce an email list for my law firm's top website traffic?
Building a quality email list is crucial. You can collect email addresses through:
● Your firm's website: Use sign-up forms to capture email addresses from web visitors interested in your content or services.
● Networking events: Collect emails from potential clients you meet at legal conferences or seminars.
● Social media: Encourage followers to subscribe to your email updates.
● Existing client base: Add current clients to your email list with their consent
What should I consider when crafting email content?
When creating email content, keep the following in mind:
● Relevance: Ensure your content aligns with your audience's interests and needs.
● Clarity: Use clear and concise language, especially when discussing legal matters.
● Value: Provide valuable information, insights, or solutions to client concerns.
● Call to Action (CTA): Include a clear CTA in each email, guiding recipients on what to do next (e.g., schedule a consultation).
● Design: Use a professional, mobile-responsive email template for a polished appearance.
They often use email marketing software to automate tasks, monitor open and click-through rates, and optimize campaigns for better results.
How often should I send emails?
The frequency of email campaigns varies but should strike a balance between staying top-of-mind and keeping away from overwhelming email recipients with personalized messages. Typically, law firms send emails bi-weekly or monthly. Adjust the frequency based on your content calendar and client engagement.
How can I estimate the success of my email campaigns?
Email marketing platforms provide analytics to gauge campaign success. Key metrics include:
● Open Rate: The number of recipients who opened your email.
● Click-Through Rate (CTR): The total number of recipients that viewed the email and followed a link inside it.
● Conversion Rate: The proportion of individuals who have successfully taken the intended action (e.g., scheduling a consultation).
● Bounce Rate: The percentage of delivered emails that couldn't be due to invalid addresses or other issues.
● Unsubscribe Rate: The rate of recipients who chose not to receive future emails.
These metrics enable you to evaluate the efficacy of your campaigns and make data-driven adjustments.
How can an email marketing agency assist my law firm's marketing strategy?
An email marketing agency like MVizz specializes in creating and managing effective email campaigns for law firms. They can:
● Develop personalized email strategies tailored to your firm's goals.
● Craft compelling copies that resonate with your audience.
● Ensure compliance with legal and ethical guidelines.
● Optimize campaigns for better engagement and results.
● Provide expertise and tools to build and manage your email list.
Is email marketing compliant with legal regulations?
Yes, email marketing for law firms must adhere to legal regulations such as the CAN-SPAM Act in the United States and similar regulations in other countries. These regulations require transparency in email marketing of content calendar communications, including providing opt-out options and accurate sender information. Working with an email marketing agency or legal professionals is crucial to ensure compliance.
How do I get started with email marketing to attract future clients from my law firm?
To start with a successful email marketing strategy for your law firm:
● Choose a reputable email marketing platform or agency like MVizz.
● Build a quality email list of interested clients and prospects.
● Develop an email marketing strategy aligned with your firm's goals.
● Create compelling email content and templates.
Send targeted, relevant emails at an appropriate frequency.
● Monitor campaign performance and make data-driven improvements.
Email marketing is a valuable tool for your law firm to connect with potential clients, gain insights, showcase your services, and solidify your legal expertise. The right strategy and support can yield significant benefits for your practice.
Email marketing is a dynamic and rewarding field that offers vast career opportunities for those with the right skills and expertise. This
Connecting with potential and current customers directly in their email inboxes is crucial for any marketing strategy. Nevertheless, like any marketing method,
It is crucial to understand the continued importance of email marketing in converting leads into dedicated customers. We will provide a comprehensive