We are your trusted partner in enhancing your business's growth through strategic email marketing services. Our team can work on any email marketing software or platform and ensure a seamless email marketing solution for all business types.
With our expertise, we will craft tailored solutions that engage your audience, drive conversions, and maximize the potential your business marketing channel.
Let us assist you in achieving your business goals and delivering compelling messages to your customers, ensuring your success in the ever-evolving digital landscape.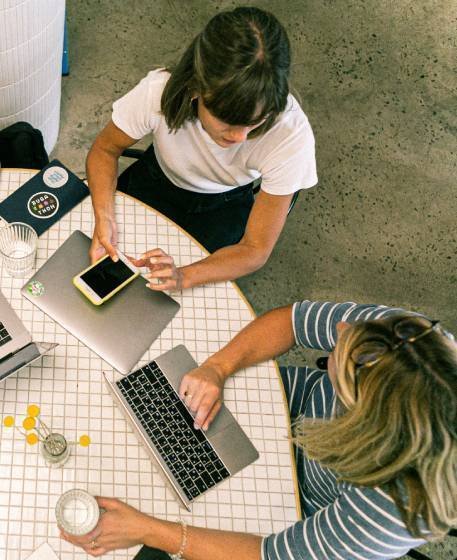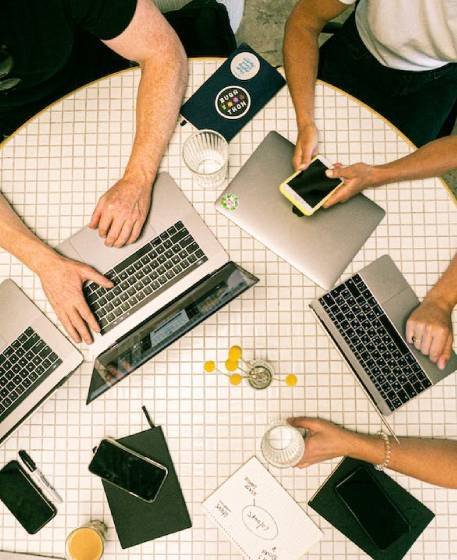 A well-defined email marketing strategy is the compass guiding your email and sms marketing and business toward success. Here's how we can help:
Significance: Your strategy shapes your email marketing journey. It's not about being perfect but practical.
Customized Plan: Craft an affordable email marketing service plan tailored specifically designed to to your unique business objectives. No one-size-fits-all bulk email marketing service solution solutions.
Segment your audience for personalized messaging.
Determine the optimal email frequency to avoid fatigue.
Develop content that will resonate with your subscribers.
Set defined goals and metrics for success measurement.
Successful Strategies: Learn from the best of most email marketing tools. We share examples of successful free email marketing tool strategies to inspire and guide your best free email marketing efforts.
Remember, adaptability and continuous improvement are essential in the ever-evolving world of the best email marketing tool and platforms. We're here to assist you with your best email marketing software and strategies.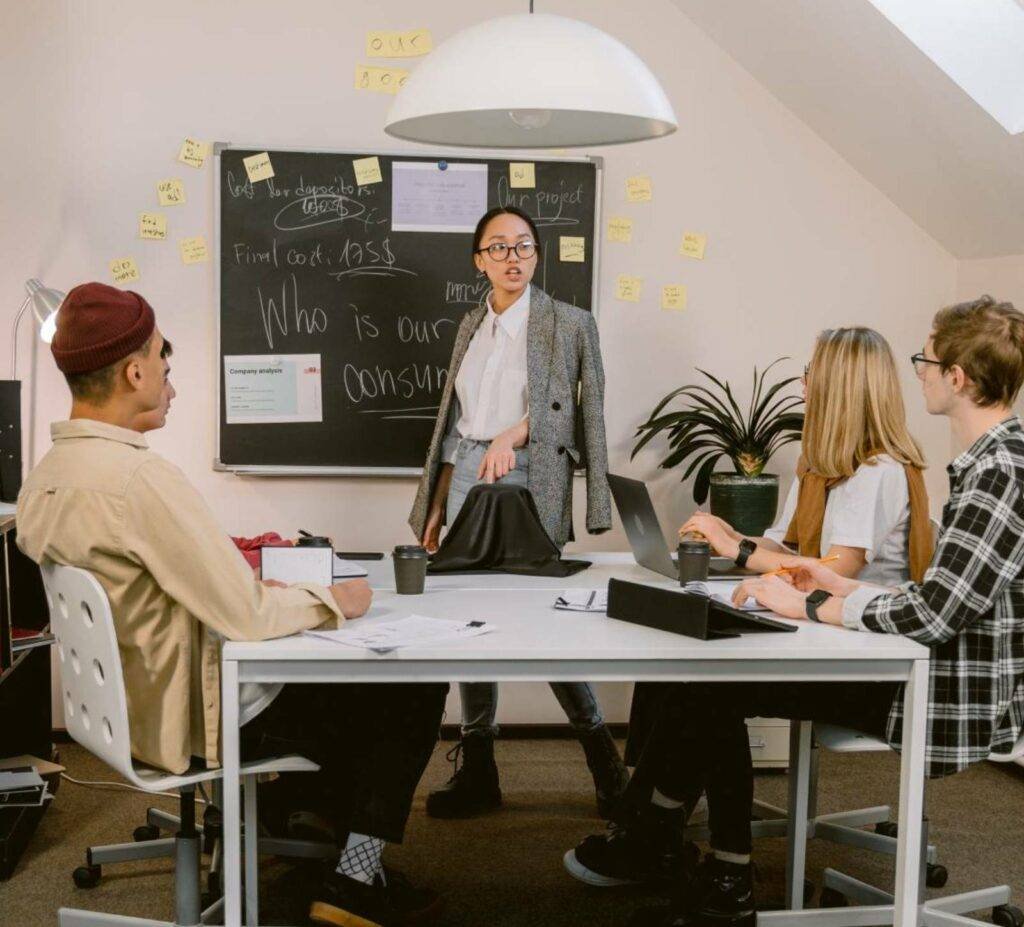 Your email marketing success depends on constant refinement. An audit reveals what's working and what's not. It's a compass for optimizing your strategy.
Performing an Email Marketing Audit:
Data Collection: Gather email performance data, subscriber demographics, and past campaigns.
Analysis: Examine open rates, click-through rates, unlimited contacts, conversion rates, and unsubscribe rates. Compare against industry benchmarks.
List Health: Assess subscriber quality and engagement. Remove inactive or unengaged contacts.
Content Evaluation: Review email content, design, and messaging. Ensure consistency with branding and audience preferences.
Automation Check: Evaluate automated workflows' efficiency and alignment with goals.
We help in your email marketing solution audit and prioritize actions like refining content, segmenting lists, and fine-tuning your email marketing capabilities and advanced marketing and automation capabilities and features.
Effective campaign management is the backbone of successful email marketing. At Mvizz, ecommerce email automation platform and ecommerce email marketing software only, we understand its pivotal role in driving results without making lofty claims. Here's what we offer:
Driving Success: Our campaign management maximizes email effectiveness, boosting engagement and conversion rates.
Expert Guidance: Gain insights and tips for creating, scheduling, and monitoring campaigns that resonate with your audience.
Tools and Software: Explore industry-standard email campaign management tools personalized to suit your business needs.
Let Mvizz be your partner in your email marketing tools and campaign management for real-world success.
Our services streamline your free email marketing service and campaigns, providing you with personalized email campaigns and other email marketing features, with the following benefits:
Enhanced Productivity: Free up your time by automating routine tasks, such as welcome emails, follow-ups, and drip campaigns. Focus on what truly matters—your business.
Personalization: Craft personalized messages that resonate with your audience. Automation allows you to send tailored content based on subscriber behavior and preferences.
Improved Engagement: Send emails at the right time, increasing open and click-through rates. Our automation strategies ensure your messages reach your audience when they're most receptive.
ROI Optimization: Witness higher returns on your email marketing investment. Automated campaigns deliver consistent, targeted messaging that drives conversions.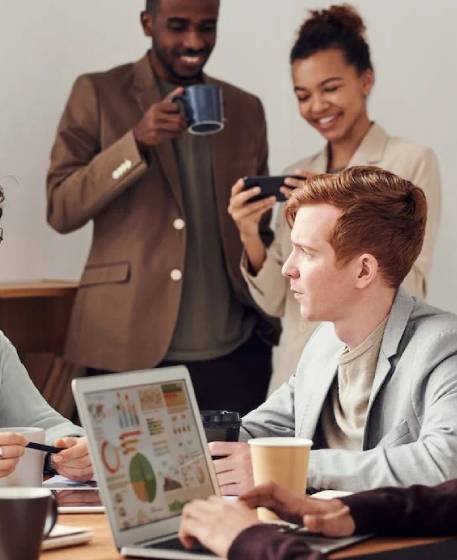 Types of emails ideal for automation include:
Welcome Series: Greet new subscribers with a warm introduction.
Abandoned Cart Emails: Encourage customers to complete their purchases.
Birthday or Anniversary Messages: Show appreciation and build customer loyalty.
Product Recommendations: Suggest products based on customer preferences.
We work with industry-leading and popular email marketing platforms like Mailchimp, HubSpot, Constant Contact, and ActiveCampaign. Our experts harness these email tracking platforms' automation features to design email automation and sequences email drip campaigns that align with your goals.
We can insert just a few clicks into free email marketing software platforms here.
We recognize that impactful email marketing design can be a game-changer for your campaigns. Here's why:
The Importance of Visually Appealing Email Designs
A well-crafted email design captivates your audience and communicates professionalism and trustworthiness. It ensures your audience will receive the message with open eyes.
Tips for Creating Engaging and Responsive Email Templates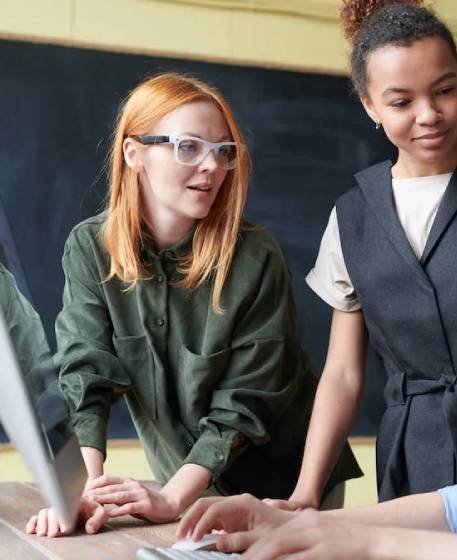 Our team specializes in crafting responsive pre made email templates that adapt seamlessly to various devices, ensuring your message looks stunning, whether it's on a smartphone, tablet, or desktop.
We keep it concise and attention-grabbing. Short, punchy content, compelling visuals, and clear calls to action make your emails impossible to resist.
Incorporating Branding Elements into Email Designs
Our designers seamlessly integrate your branding elements – logos, colors, fonts – into your email templates. It reinforces your brand identity and fosters trust and loyalty among your audience.
Let us be your partner in elevating your email marketing design game, one well-designed, email marketing tool at a time.
We recognize that your messages reach the right inbox at the right time. Here's what you need to know:
Understanding Email Deliverability
It's the key to your emails making it to the inbox rather than getting lost in spam folders. High deliverability means your message reaches your audience, and low deliverability spells missed opportunities email marketers.
Improving Email Deliverability Rates
We'll guide you through best practices – from a popular email marketing service, to email marketing service providers crafting engaging content and maintaining a clean email list.
The Deliverability Consultant's Role
Our deliverability consultants are your navigators in the complex seas of email delivery. We monitor, analyze, and fine-tune your email strategies, ensuring you stay on the path of high deliverability.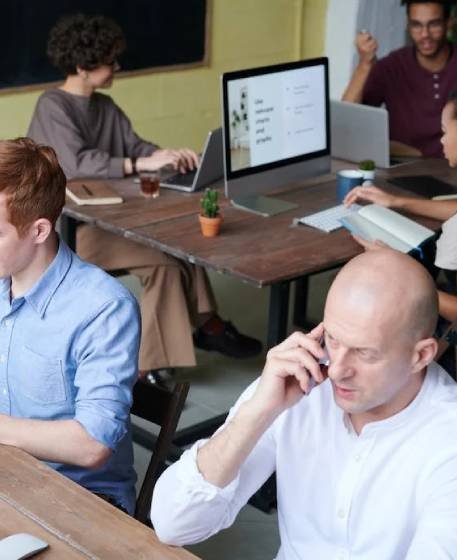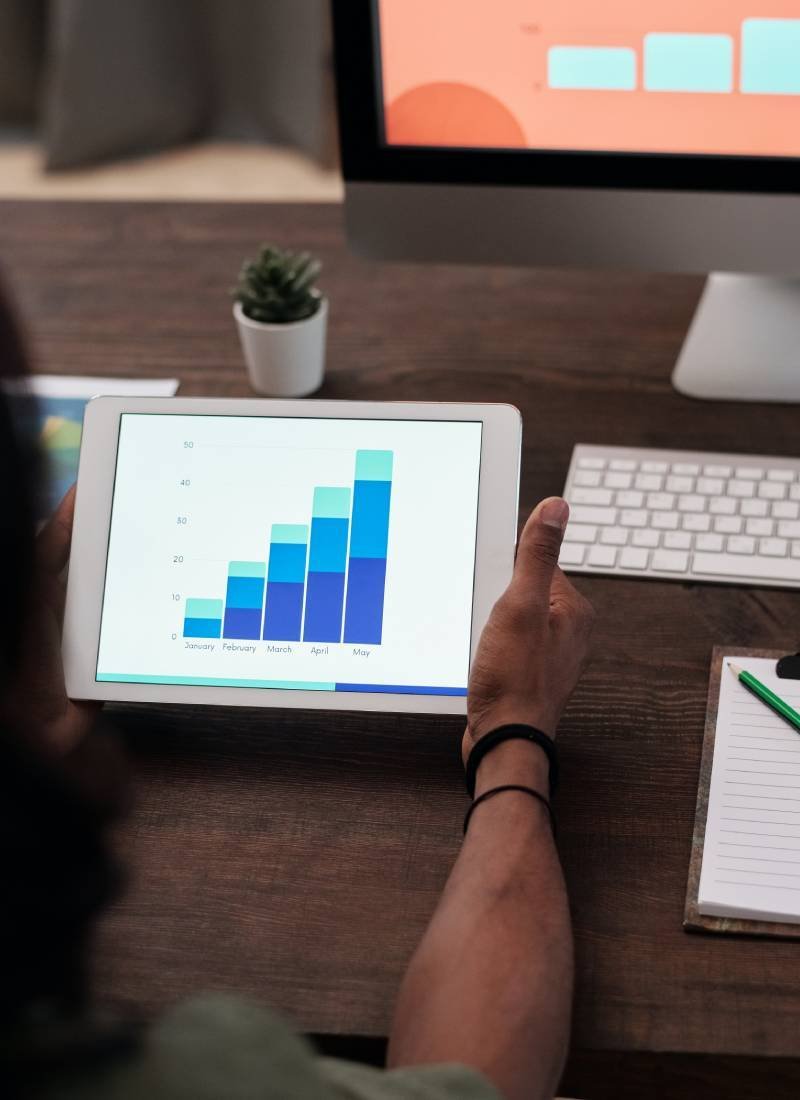 Want to migrate to a new ESP?
We are here to facilitate a seamless transition. Below is the outline of reasons to consider our ESP migration services and provide invaluable insights into how we ensure a hassle-free switch:
Why Consider ESP Migration
At Mvizz, we ensure a smooth transition that optimizes your email marketing platform. Benefit from our expertise, strategic planning, and data security for your business. Here are some reasons to contemplate migrating to a new ESP:
Performance Enhancement
Cost Efficiency
Advanced Features
Maximize the potential of your email marketing endeavors through the expertise of our dedicated consultants. Here are the advantages and more advanced email marketing providers and automation features, that you can expect:
Professional Support: We bring years of experience, ensuring your email marketing strategies are well-informed and practical.
Budget Friendly: Save time and resources by entrusting your email campaigns to professionals who maximize ROI and minimize wastage.
Tailored Strategies: Our advisers craft personalized strategies tailored to your business needs and goals.
Stay Updated: Our consultants keep you ahead with the new trends and best practices
What to expect when working with our Email Marketing Consultant
When you partner with our email marketing and consultants, expect the following:
In-Depth Analysis
Customized Solutions
Measurable Results
High Quality
Transparency
At Mvizz, we are committed to the success of your marketing campaigns.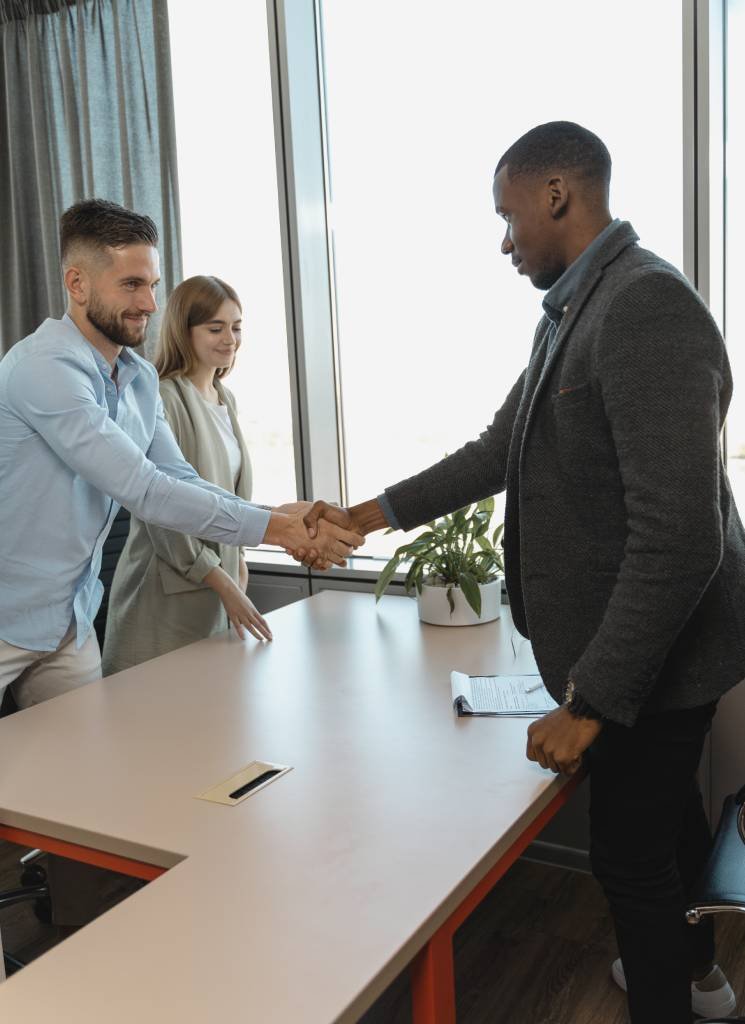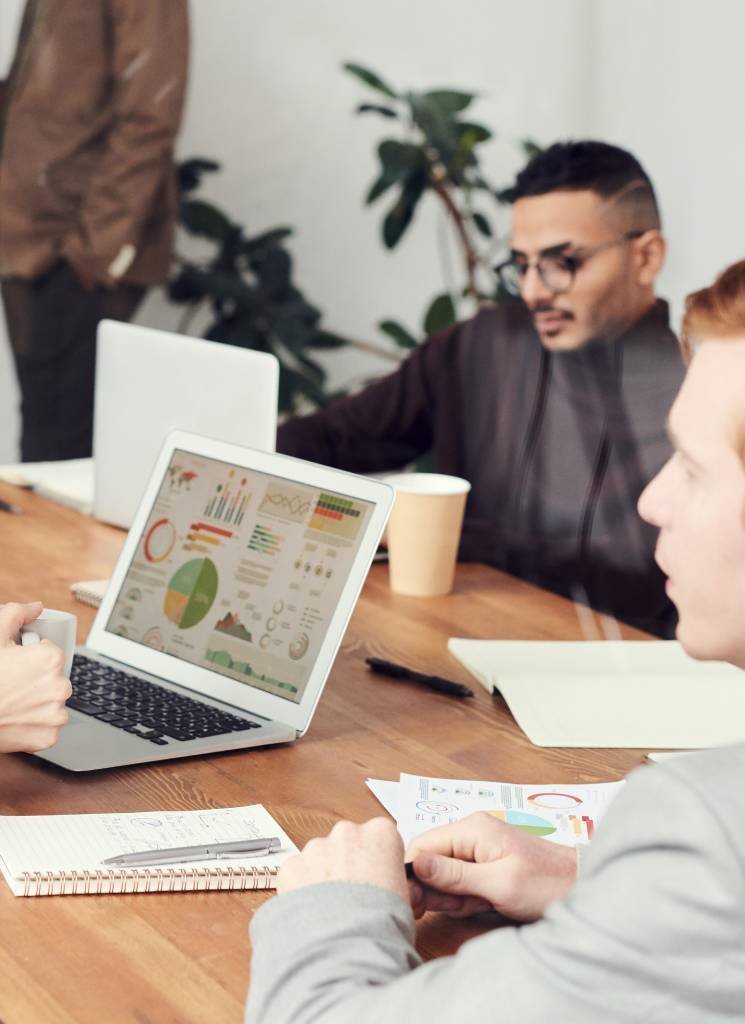 Transactional emails are critical in conveying essential information and maintaining customer trust.
Exploring the Effectiveness of Transactional Emails
Effective transactional emails captivate your audience, reinforcing your brand's identity with every interaction.
We'll fine-tune your transactional marketing emails as best your email marketing service provider to inform and enhance your brand or online store's credibility and customer experience.
Client Logos and Testimonials
John T.
"I approached Mvizz for their drag and drop editor service, a game-changer for our growing business. Their team dove deep into our basic email marketing service strategy, pinpointing areas for improvement we hadn't even considered. Mvizz truly exceeded our expectations."
Sarah K.
"Moving our email services and support infrastructure to a new ESP seemed daunting until we partnered with Mvizz. Their ESP migration expertise was seamless, and they ensured that our email operations remained uninterrupted. Thanks to Mvizz, we're now enjoying improved deliverability and efficiency. They truly delivered on their promise."
Loren L.
"Partnering with Mvizz for our Email Marketing Design was amazing. Their creative team transformed our plain emails into engaging visual masterpieces, same with their landing page builder who helped our website come to live. Not only did it elevate our brand's image, but it also significantly boosted our email engagement rates. We couldn't be happier with the results."
Frequently Asked Questions
How does your pricing for Email Marketing Services work?
At Mvizz, we understand that businesses have varying needs and budgets top email marketing services. Our pricing suits your specific requirements, whether a small startup or a large enterprise. We offer the right email marketing service and flexible packages to accommodate different goals, ensuring you get the best value for your investment.
Why is Email Marketing so crucial for small and medium sized businesses now?
Email marketing remains the foundation of digital marketing for several compelling reasons. It provides a direct and personal channel to reach your audience, offers high ROI, and enables precise targeting. Moreover, the right email service helps build and nurture customer relationships, increases brand awareness, and drives conversions. We'll help you leverage the best email marketing service around for these benefits effectively.
How do I determine which Email Marketing Services suit my business?
Choosing the right email services can be challenging. Our team at Mvizz will work closely with you to assess your business goals, target audience, and budget. We'll then recommend a tailored strategy that may include email marketing strategy development, campaign management, various marketing automation tools, and even more advanced automation features and features. Your success is our priority, and we'll guide you toward the best email marketing services that best align with your objectives.
Is there a free plan available for your email services?
Yes, we offer a free plan that includes essential features like drag-and-drop email design, signup forms, and limited subscribers for small businesses.
Can I create landing pages using your email marketing services?
Absolutely! Our platform provides tools to design and publish landing pages to complement your email campaign and enhance customer engagement.
Do your paid plans include marketing automation features?
Yes, our paid plans offer robust marketing automation features, allowing you to set up automated campaigns and nurture customer relationships effectively.
Can I perform A/B testing with your email services?
Yes, you can conduct A/B testing to optimize your email campaigns and improve their performance, helping you send more effective messages to your subscribers.
Is phone support available with your email marketing services?
We provide various support options, including email support. While phone support may not be available in our free plan, it is offered in our paid plans to assist you whenever you need it.
I handle my own email marketing software and use free email marketing services which are well within a free plan offered my email marketing software. Can you help me only for certain issues? 

Yes! We understand small business challenges and respect the time and energy most businesses put to keep their customers and get new ones. We can help you with a Free 15 min Consultation to understand your challenges. If you need more support and recommendations, you can opt for a 1 Hour Paid Consultation to understand/resolve issues. If your issue requires more effort, we can provide you an estimate after the initial call
Email marketing is a dynamic and rewarding field that offers vast career opportunities for those with the right skills and expertise. This
Connecting with potential and current customers directly in their email inboxes is crucial for any marketing strategy. Nevertheless, like any marketing method,
It is crucial to understand the continued importance of email marketing in converting leads into dedicated customers. We will provide a comprehensive