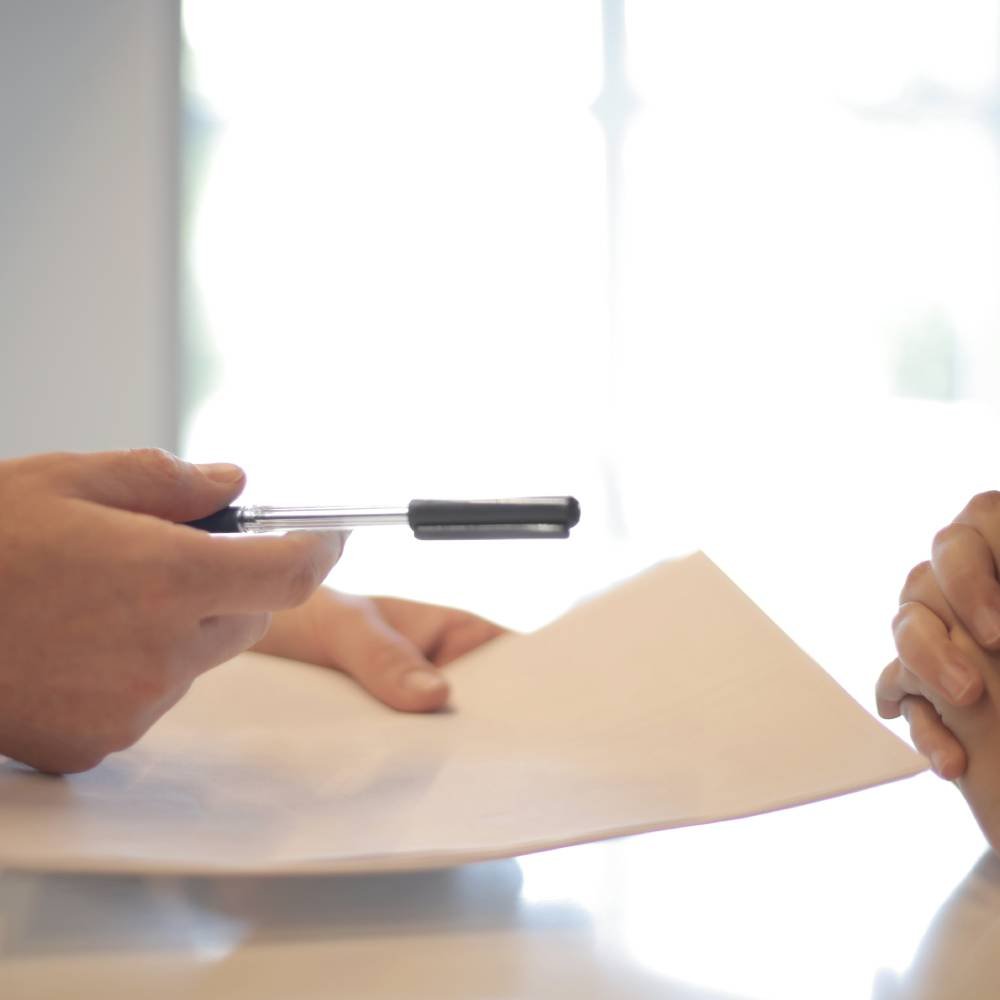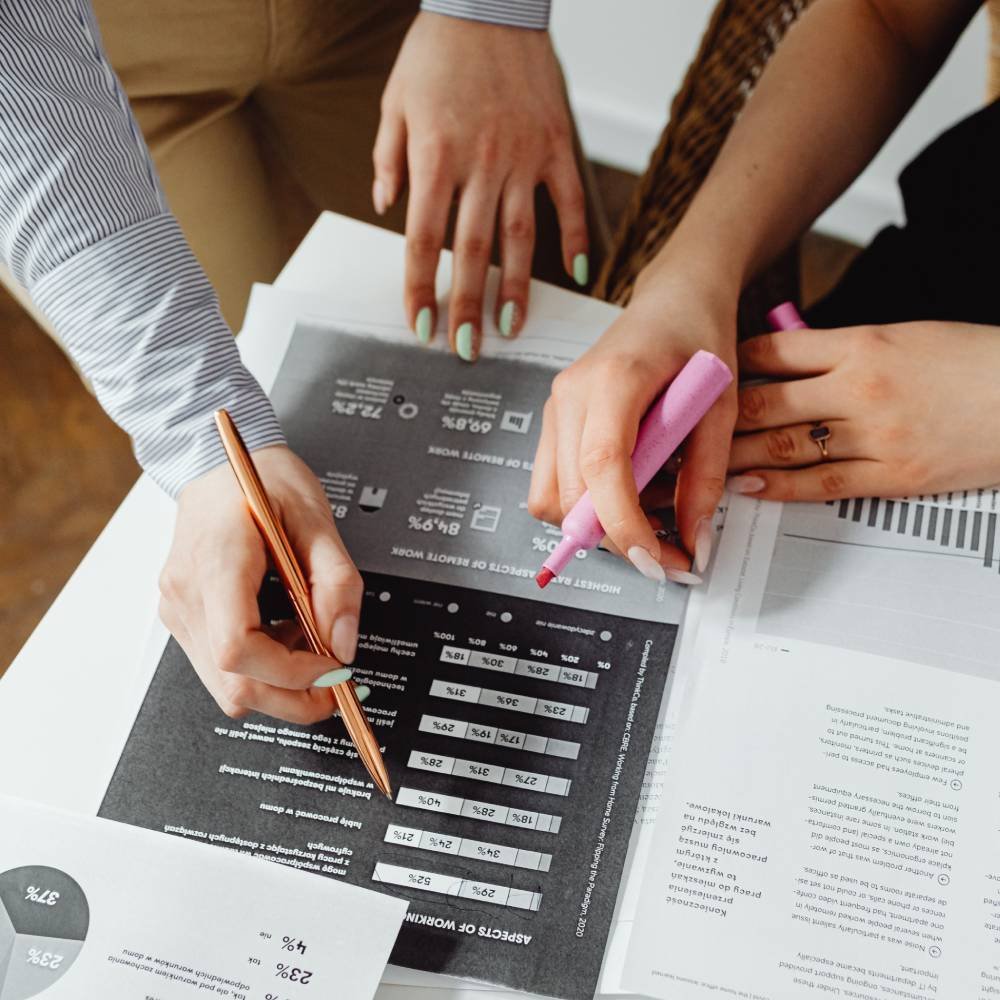 Maximize Campaign Effectiveness
Our marketing experts and service providers are masters in crafting data-driven strategies tailored to your business. From lead generation to audience segmentation to content optimization, we ensure that every email strategy and campaign hits the mark.
Enhance Brand Engagement
Our consultants specialize in various email marketing services like promotional emails, drip campaigns, using email templates, personalized emails, and creating engaging email content that resonates with your audience.
Achieve Measurable Results
Our consultants meticulously make email templates, analyze email subscribers, monitor campaign performance, and make data-backed adjustments to deliver exceptional campaign management.
Benefits of Hiring an Email Marketing Consultant
Incorporating an email marketing consultant into your team offers several advantages:
Dedicated Resource
Employing an email marketing consultant means securing a dedicated expert who can work with you part-time or full-time, aligning with your specific requirements.
This dedicated commitment ensures that you have a seasoned professional fully invested in enhancing your email marketing endeavors.
They bring extensive experience and knowledge focused exclusively on your email marketing campaigns.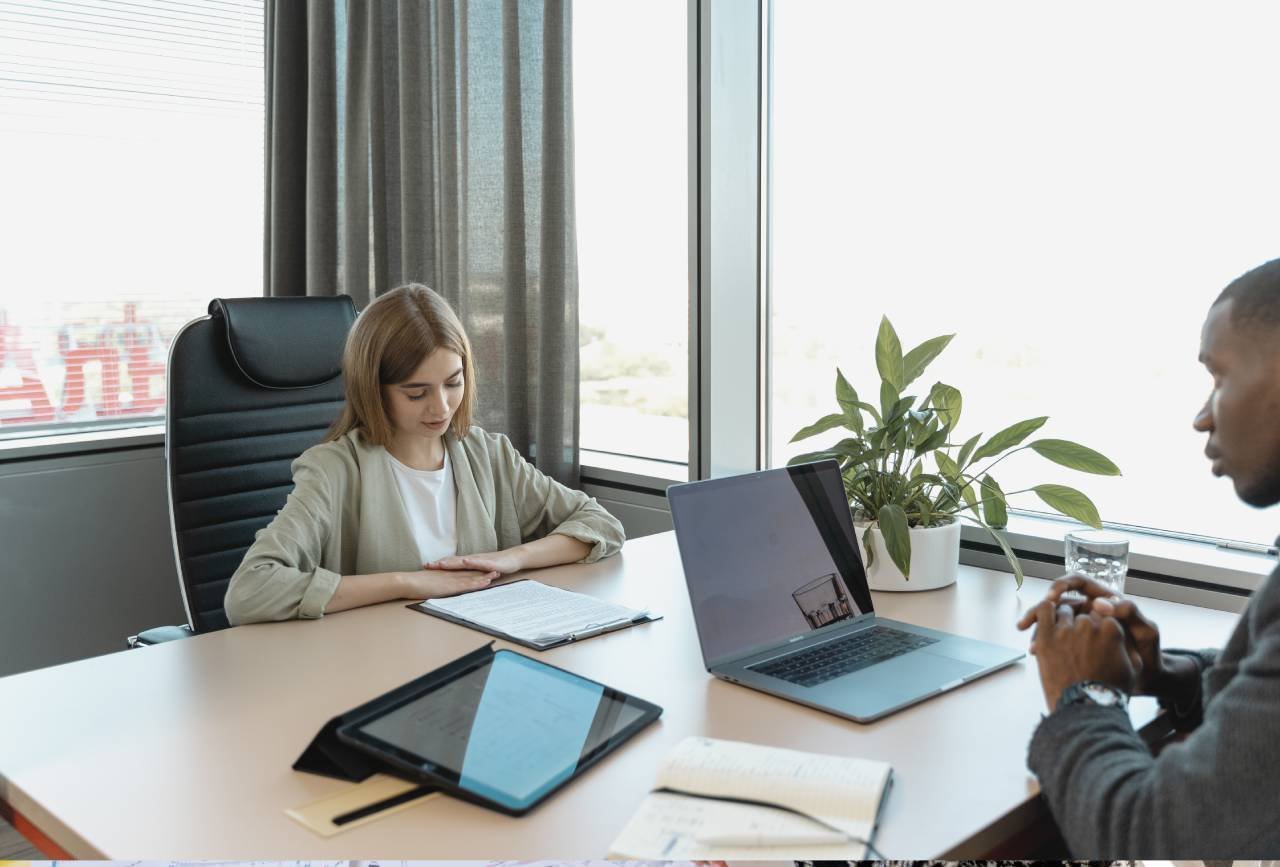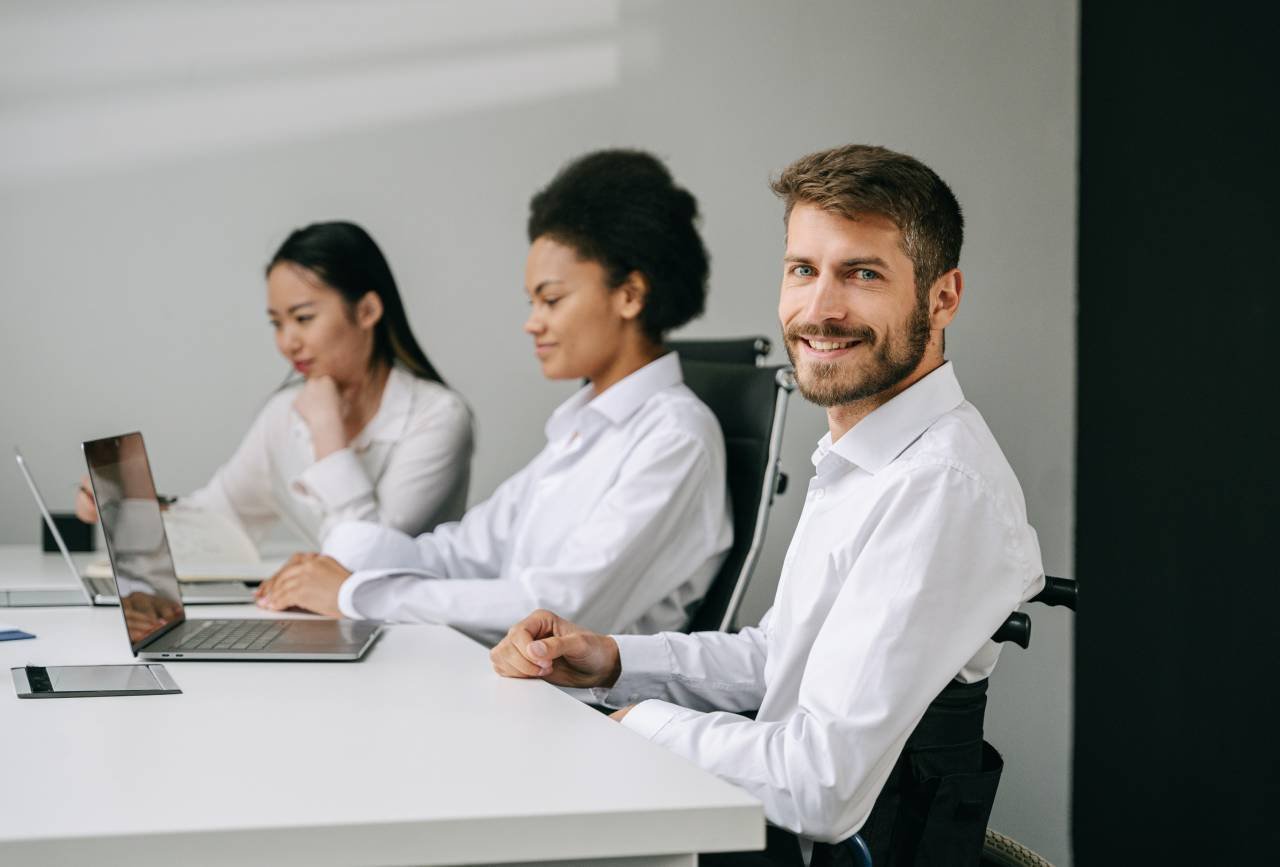 Shared Training Resources
Hiring an email marketing consultant through Mvizz allows you to access a shared pool of training resources, from job descriptions to trends and industry insights.
This collaborative knowledge exchange empowers your team with the latest email marketing best practices and innovative strategies, ultimately leading to more effective campaigns and improved ROI.
Cost Efficient
Email marketing consultant proves to be cost-efficient in multiple ways. You'll benefit from a one-time setup fee, ongoing monthly campaign management, and the flexibility to seek necessary troubleshooting assistance.
This streamlined approach ensures that your resources reduce unnecessary expenses while maximizing the impact of your email marketing initiatives.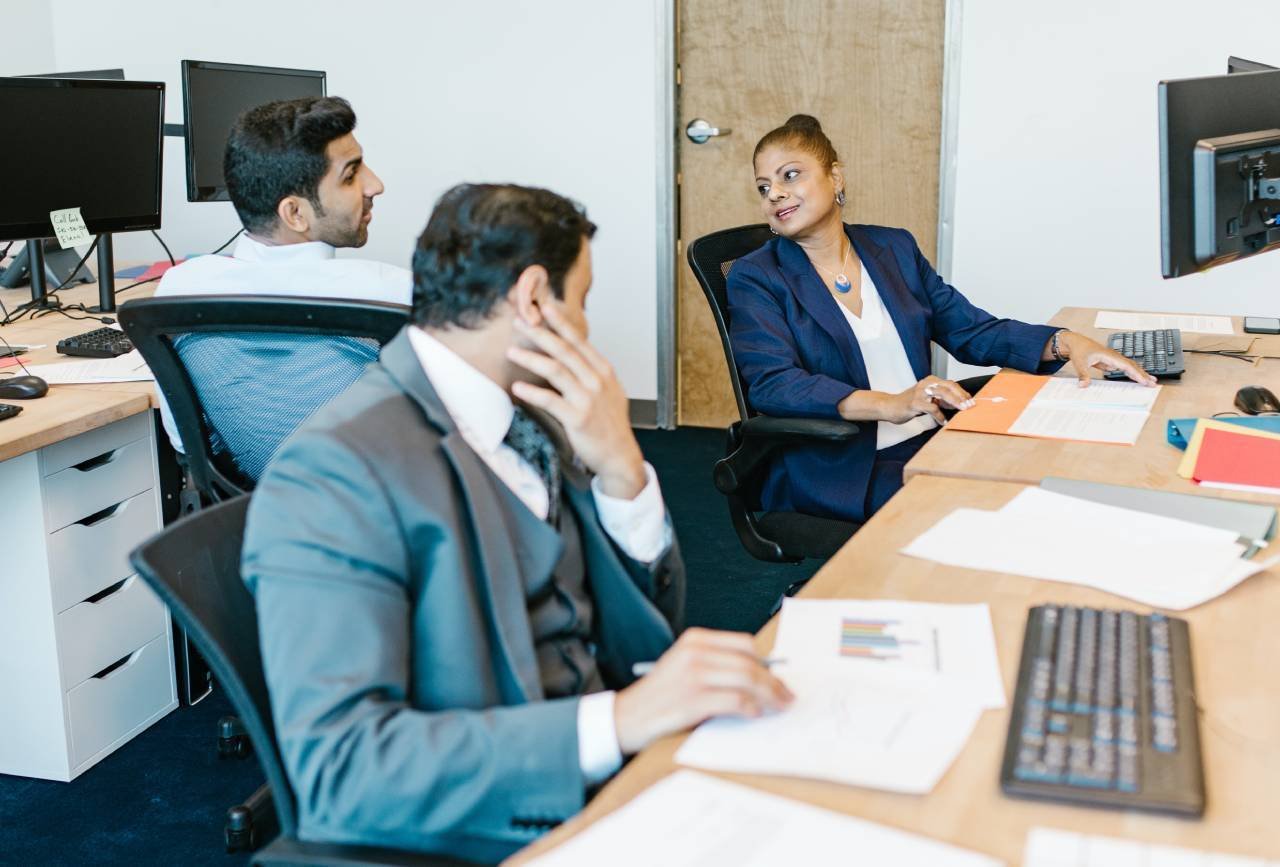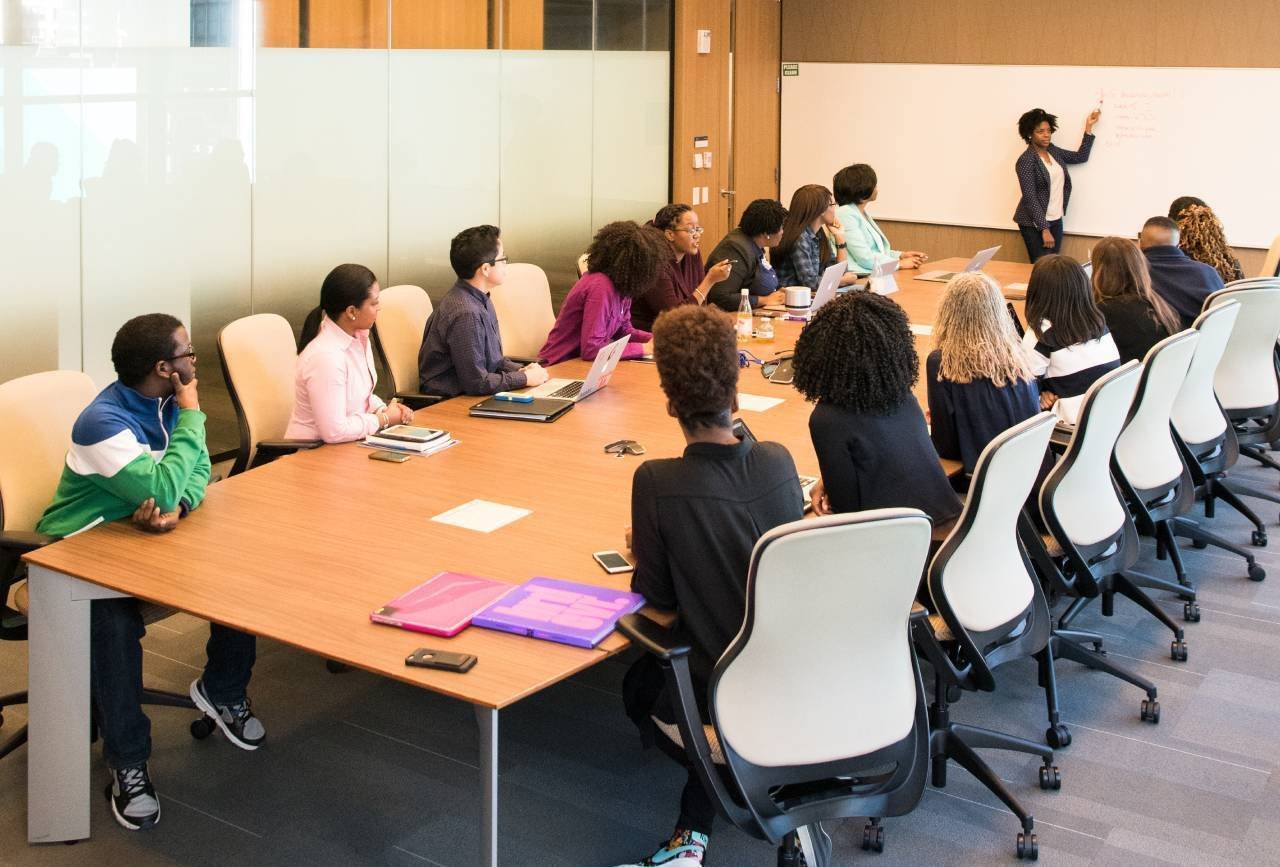 Project Management Software
Email marketing consultants are well-versed in popular Project Management Software (PMS) systems such as Trello, Asana, and ClickUp. This proficiency enables seamless remote collaboration, making it easier than ever to work together effectively, even when geographically dispersed.
Account Handling
Entrusting your email marketing success to email consultants means having seasoned professionals fully comprehend your unique business needs and objectives.
They take a hands-on approach to managing your email marketing accounts, ensuring that each campaign aligns perfectly with your brand identity and objectives.
This personalized and dedicated handling of your email marketing campaign endeavors can significantly enhance your email blast campaign's effectiveness, conversion rates, and overall impact.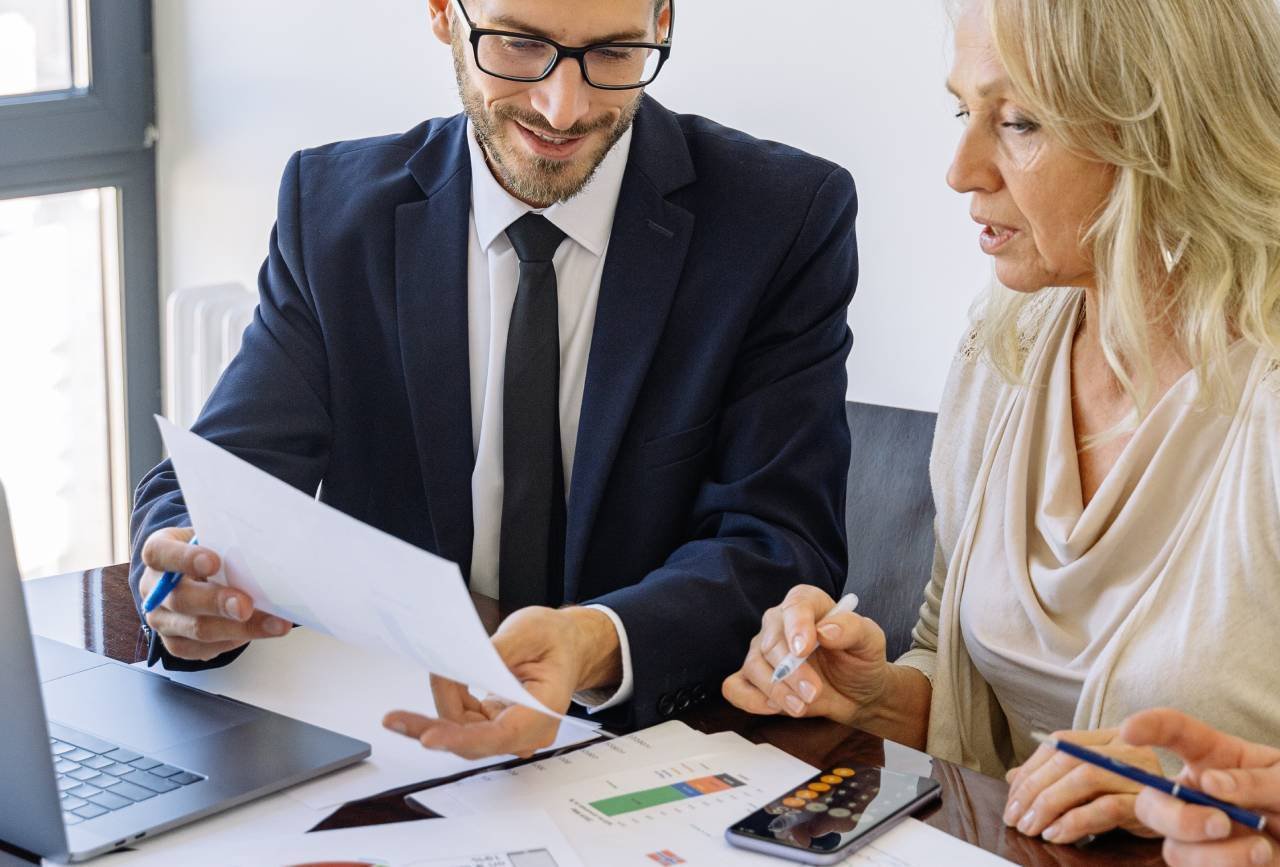 How much does it cost to hire an Email Marketer?
The cost of hiring an Email Marketer with Mvizz starts at $2,000 per month. However, it can vary depending on the consultant's experience, depth of knowledge, and the complexity of your email marketing setup.
Our skilled professionals are ready to collaborate remotely on demand again, ensuring your convenience and aligning with your specific time zone preferences.
Mvizz is your trusted partner in optimizing your email marketing strategy. With our expertise, you can make a worthwhile investment in enhancing your email campaigns and achieving your own business growth goals.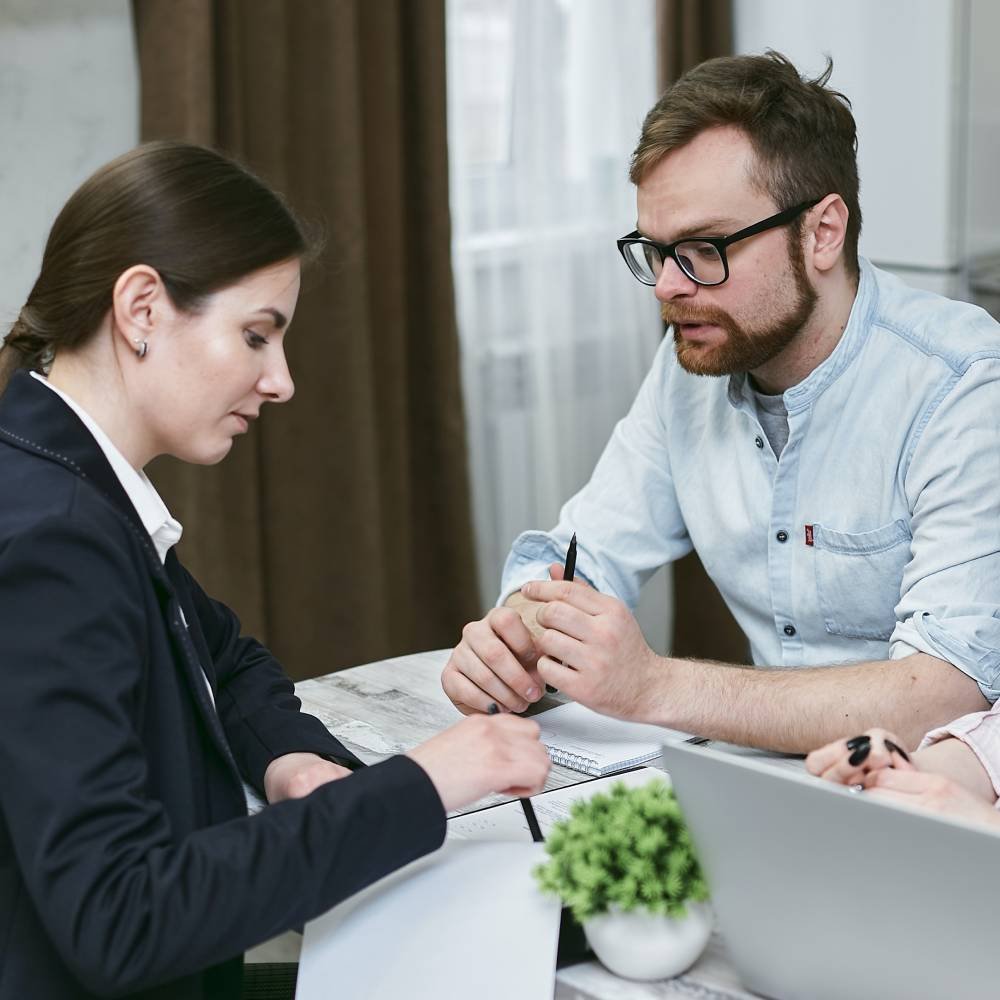 How to Hire an Email Marketer?
An all-email marketing agency can help you find the right email marketer suited for your business, leading your customer journey to success. At Mvizz, we simplify the hiring process with a meticulous approach: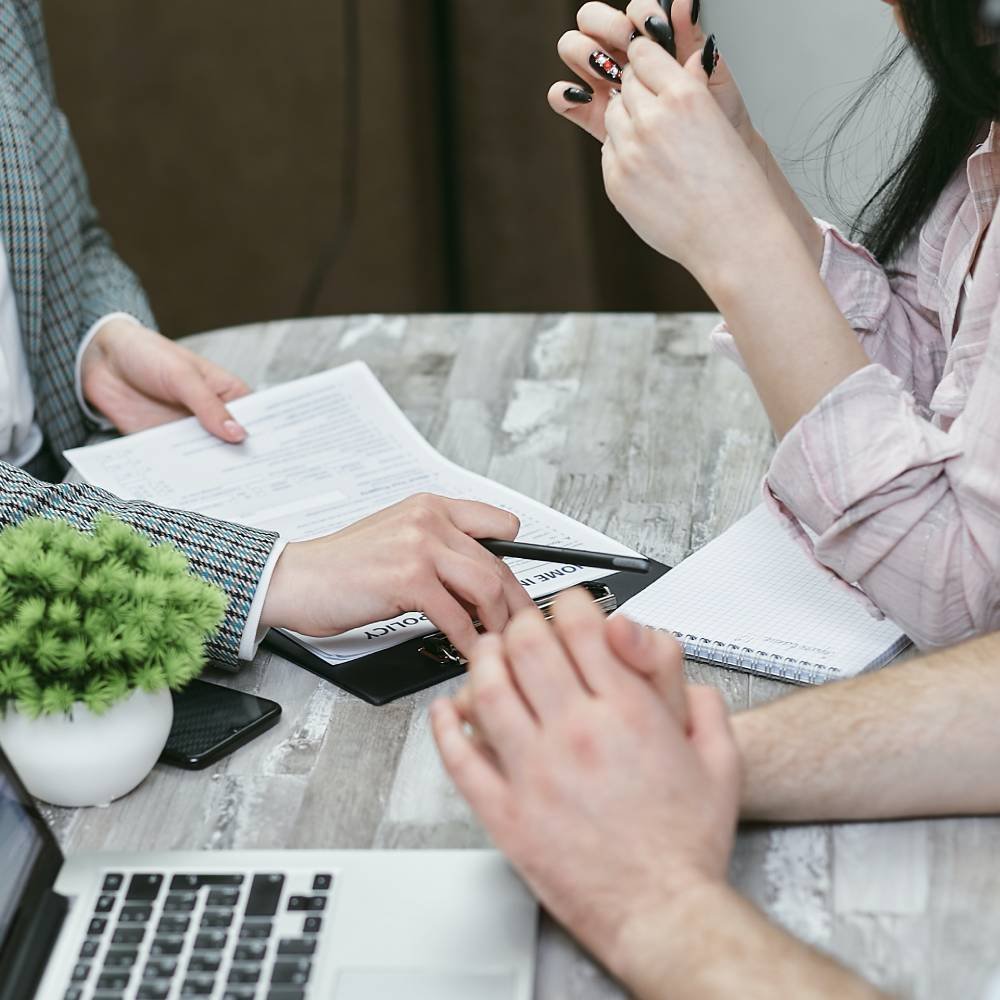 Define Your Needs: Outline your email marketing requirements, including campaign goals, target audience, and budget constraints.
Review Portfolios: Scrutinize candidates' portfolios to assess their previous work, industry experience, and creativity in crafting compelling email campaigns.
Conduct Interviews: Engage in insightful interviews to gauge their expertise, strategic thinking, and communication skills.
Check References: Seek references and testimonials to verify their track record and client satisfaction.
Evaluate Pricing: Compare proposals and pricing structures to ensure alignment with your budget.
Let Mvizz guide you through this entire email testing process first, guaranteeing the selection of email templates by an expert email marketer, and then hire an email marketing consultant who delivers results and customer satisfaction in other marketing channels.
Why Hire a Dedicated Email Marketing Specialist?
Are you seeking freelance email marketers to distribute your content marketing efforts?
We cultivate and train the finest email marketing specialists, and they can become a dedicated part of your growing team while benefiting from the guidance of industry veterans.
With a commitment of dedicated hours per month, our specialists are your strategic partners in email marketing consultancy, strategy development, and marketing excellence development.
ESP Agnostic Approach
Our approach is agnostic, ensuring seamless integration with leading email marketing platforms and social media platforms everywhere. It means reduced onboarding time and heightened efficiency, allowing our specialists to align with your marketing objectives swiftly and effectively.
Pre-Vetted Experts
We take the vetting and training of our own email automation and marketing specialists seriously. Our rigorous selection process ensures that you receive top-tier professionals adept at navigating email marketing automation's complexities.
Data Security Assurance
We are committed to implementing robust measures to safeguard your data. Our dedication to ethical conduct ensures that your marketing channels comply with stringent regulations.
Frequently Asked Questions
What can an email marketing expert do for your business owner or business?
An email marketing expert can be a game-changer for your business. They strategize, design, write, execute, and report on successful email campaigns with precision. They analyze your target audience, plan tailored campaigns, craft engaging content, and optimize send times. By meticulously monitoring open and click-through rates, they ensure your emails have a significant impact. Their expertise lies in A/B testing, list segmentation, email automation, and compliance with email regulations. Ultimately, they help you build and nurture customer relationships, drive sales, and maximize ROI.
What skills should an email marketing expert have?
Email marketing experts should possess a diverse skill set. They must excel in copywriting to craft compelling email content. Analytical skills are crucial for tracking email campaign performance and making data-driven improvements. Proficiency in email marketing software and automation tools is essential. A firm grasp of list segmentation, A/B testing, and email compliance is vital. Additionally, they should stay updated on industry trends and possess outstanding communication and project management skills.
What kind of experience should an expert have?
An email marketer, email consultant, or marketing services expert should have hands-on experience planning, creating, and executing email campaigns. They should have a track record of driving engagement and conversions. Experience working with various email service providers (ESPs) and understanding email marketing best practices are valuable. Additionally, they should showcase their ability to adapt to different industries and audiences.
How do you help in the hiring process?
We streamline the hiring process of many email marketing experts by identifying and vetting top email marketing specialists. We assess their skills, experience, and compatibility with your specific requirements. Our agency can provide training and resources to candidates who must familiarize themselves with your chosen ESP. We ensure a smooth transition, helping you find the right fit quickly and efficiently.
What does an email marketing consultant do?
An email marketing consultant offers strategic guidance and expertise to further optimize your email marketing efforts. They assess your current strategies, recommend improvements, and plan campaigns. They can provide valuable insights into list segmentation, content optimization, automation, and compliance. Consultants collaborate with your team to enhance your email marketing strategy and reach your business goals and objectives.
I liked the candidate, but he only had limited experience in the ESP we use. What should we do?
Suppose a candidate possesses the right skills and potential but needs to gain experience with your company or specific ESP. In that case, our agency consultant can help bridge the gap. We offer agency training materials and support until the candidate handles your company and ESP proficiently. It ensures a smooth transition and allows the candidate to adapt to your email marketing email platform quickly.
Our email marketing specialist had to go on leave in an emergency. How soon can you help me find a dedicated resource?
Typically, we can assist you in finding and hiring talent through a dedicated email marketing resource within 2 weeks. Our efficient hiring process involves
1. identifying qualified candidates
2. assessing their compatibility with your requirements
3. ensuring a seamless onboarding process
We prioritize a quick response to ensure your email marketing campaigns continue without interruption.
What is the process to hire email marketing consultant?
To hire an email marketing consultant, define your job description and required skills. Then, search for freelance email marketers online or through job platforms, review their profiles, and interview potential candidates.
What should I include in the job description when hiring an email marketing consultant?
When creating a job description to hire an email marketing consultant, specify the required experience, proficiency in email marketing automation tools, email best practices, other soft skills, and any industry-specific skills relevant to your business.
How can I find a freelance email marketer for my project?
You can use freelancing websites, social media platforms, or professional networks to find a freelance email marketer. Search for profiles with relevant experience and skills, then reach out to potential candidates to discuss your project.
What are the advantages of having an email marketing consultant?
Hiring an email marketing consultant brings email marketing automation, strategy development, and campaign optimization expertise. It can lead to improved email engagement, higher conversion rates, and a more efficient email marketing process.
What should I consider when evaluating candidates to hire for email marketing consultancy?
When evaluating candidates, consider their experience in email marketing automation, their portfolio of successful campaigns, their deep understanding of your industry, and their ability to align with your business goals. Additionally, assess their communication skills and availability for your project's timeline.
What is an email marketer, and why should I hire one?
An email marketer is a professional with expertise in crafting and managing email campaigns to engage potential customers effectively. Hiring an email marketing consultant ensures that you're on the same page with industry best practices and can maximize your email marketing strategies for better results.
What are email marketing strategies, and why are they essential?
Email marketing strategies are well-thought-out plans for how you'll engage your audience through email campaigns. They encompass everything from audience segmentation to content creation and performance tracking. These strategies are vital to ensure that your emails reach the right audience and generate desired outcomes.
How can an email marketing consultant help improve my email campaigns?
An email marketing consultant can provide valuable insights, optimize your email campaign management, and help you achieve a higher click-through rate (CTR). They can also assist in crafting personalized content that resonates with potential customers and ensures your emails don't get caught in spam filters.
What is the significance of the click-through rate (CTR) in email marketing?
The CTR is a metric that measures the effectiveness of your email campaigns by tracking how many recipients click on the links within your emails. A high CTR indicates that your emails are engaging potential customers effectively and driving them to take action.
How do email marketing consultants ensure my emails are not marked as spam?
Email marketing consultants stay updated with best practices and compliance standards to prevent your emails from being flagged as spam. They craft relevant, valuable content, optimize subject lines, and maintain a clean email list, ensuring that your emails reach the inbox and not the spam folder.
Can an email marketing consultant help with post-purchase email campaigns?
Absolutely! An email marketing consultant can design post-purchase email campaigns that nurture customer relationships, gather feedback, and encourage repeat purchases. This phase of the email marketing process is crucial for retaining and upselling to existing customers.
Do I need to be involved in the entire process, or can the consultant handle it all?
The level of your involvement can vary based on your preferences and the consultant's services. Some consultants offer full-service email campaign management, while others may collaborate closely with you to align strategies with your business goals. It's important to communicate your expectations and find a consultant whose approach suits your needs.
Email marketing is a dynamic and rewarding field that offers vast career opportunities for those with the right skills and expertise. This
Connecting with potential and current customers directly in their email inboxes is crucial for any marketing strategy. Nevertheless, like any marketing method,
It is crucial to understand the continued importance of email marketing in converting leads into dedicated customers. We will provide a comprehensive